About NITAAC
NITAAC is the NIH's Information Technology Acquisition and Assessment Center. Based on our experience and ability to leverage buying power, NITAAC was designated by the OMB as an executive agent authorized to administer government-wide acquisition contracts (GWACs). These contracts were specifically designed to streamline the procurement process for information technology (IT) products and services, pursuant to Section 5112e of the Clinger Cohen Act of 1996.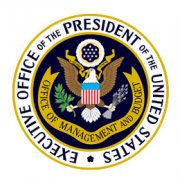 NITAAC GWACs are available to all federal civilian and DoD agencies. Prices have been pre-competed and pre-negotiated for below market pricing, so customers are assured of real value in a competitive IT market. We are the only executive agent with three GWACs for products, services and solutions, enabling us to deliver a broad scope of mission critical IT with confidence.
OMB Designation
Click here to view CIO-SP3 OMB Designation (.PDF file)
Click here to view CIO-SP2i and ECS III OMB Designation (.PDF file)
---
Our Mission
Mission
To provide quality IT products and services through the use of innovative government-wide acquisition contracts in support of federal agencies in an efficient and economical manner.
Vision
To be the preeminent "go-to" provider of quality contracting services to enable federal agencies to accomplish their mission by providing customized IT solutions.
---
Who We Are
Robert F. Coen
Acting Program Director
301.402.3069
robert.coen@nih.gov
Edward B. Wilgus
Acting Deputy Director
301.402.8360
edward.wilgus@nih.gov