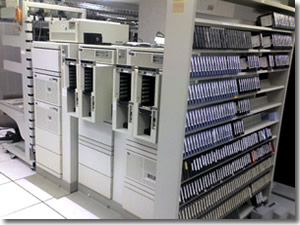 The Department of Clinical Research Informatics (DCRI) in conjunction with other clinical and ancillary departments has developed a downtime procedure policy included in the Backup Process for Unavailability of the Electronic Clinical System

(1.07 MB).
The policy identifies the various roles and responsibilities of DCRI in maintaining the Clinical Research Information System (CRIS) and Ancillary Systems. The policy defines the process of both scheduled and unscheduled system downs to facilitate the prevention, early detection, and effective management of clinical information at the Clinical Center (CC) to assure quality patient care.
Whenever there is an extended CRIS Sunrise (or commonly known as CRIS/SCM) downtime greater than 90 minutes, an application called CRIS-Sundown will be available to users. This system is a copy of the current CRIS Sunrise with View Only capabilities. Refer to the FAQ handout below for more information.
Other reference information during CRIS Downtime:
Manual ordering and documentation forms can be accessed from Medical Records Monday- Friday 7:00 am- 5:00 pm or accessed online at the following URL: http://intranet.cc.nih.gov/medicalrecords/forms/forms-crisdowntime.shtml
NOTE: PDF documents require the free Adobe Reader.