This space contains a Slideshow. The following is a Slideshow with four images. There are four links which link to the following: Drug Facts: Shatter the Myths booklet, Grammy Music Video Contest Information, Google Map with NDFW events, Information about DRUG FACTS CHAT DAY.
Thanks to All Who Participated!
The Partnership at Drugfree.org, GRAMMY Foundation® and MusiCares® Recognize Winners During National Drug Facts Week. See press release...
Listen to the winning entries:
1st Place
Song Title: Psychological Cool Guy
Lyrics and Vocals by Vinny Cavalcanti and Nick Miller

Listen Now
2nd Place
Song Title: Change Who We'll Become
Lyrics and Vocals by Colby Benson and Haley Michelle Kagimoto

Listen Now
3rd Place
Song Title: Starting Over
Lyrics and Vocals by Hannah Rand

Listen Now
Media Inquiries
301-443-6245

National Drug Facts Week begins Jan. 28, 2013!
Read Press Release...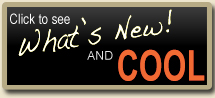 http://drugfactsweek.drugabuse.gov/highlights.php
Cities registered:
Billings, MT
Brattleboro, VT
Myrtle Beach, SC
Ninilchik, AK
Parshall, ND
Monitoring the Future 2012 Survey Results
NIDA's 2012 Monitoring the Future Survey shows teen alcohol and cigarette use are down, while illicit drug use has risen in recent years.
Thank You For Your Participation in National Drug Facts Week!
This was our third year launching National Drug Facts Week and we could not have done it without you!  You are AWESOME!  As we look forward to the future we have to take pride in our accomplishments and learn from our experience.  But we need your help!  Please email us at drugfacts@nida.nih.gov with your photos to be posted to our Flickr site. Also, check out our What's New & Cool section. Thank you! And we can't wait for next year! With your help it will be bigger and better---and we can continue to help our teens Shatter the Myths About Drugs!
A video summary of various local teens thoughts after the release of the 2012 Monitoring the Future Survey results during the Dec.19, 2012 national press conference in Washington, D.C. Presenters include Dr. Nora Volkow, Director, National Institute on Drug Abuse and Chris Leibowitz, guest speaker.
See video clips from the Mentor Foundation USA event - November 2, 2011 in Washington, D.C.
The Mentor Foundation held a National Drug Facts Day event at the Swedish Embassy with NIDA Director Nora Volkow answering questions from students from nearby Washington D.C. public schools.
NIDA's Dr. Nora Volkow answers questions about drugs asked by Washington D.C. public school students. View more videos >>
How do I Participate in National Drug Facts Week?
Who are NIDA's Federal Partners for National Drug Facts Week?
NIDA's Partners in spreading the word about NDFW include: federal, state, and local agencies as well as media companies and organizations like MTV, Scholastic, Inc., and The Partnership at Drugfree.org. There's a way for everyone to learn the facts and shatter the myths about drug abuse during National Drug Facts Week!