Compliance Education Materials
Welcome to OIG's Compliance 101 Web page. OIG developed the free educational resources listed on this Web page to help health care providers, practitioners, and suppliers understand the health care fraud and abuse laws and the consequences of violating them. These compliance education materials can also provide ideas for ways to cultivate a culture of compliance within your own health care organization.
General Compliance Education Materials
Compliance Program Guidance
OIG has developed a series of voluntary compliance program guidance documents directed at various segments of the health care industry, such as hospitals, nursing homes, third-party billers, and durable medical equipment suppliers, to encourage the development and use of internal controls to monitor adherence to statutes, regulations, and program requirements. The documents provide principles to follow when developing a compliance program that best suits your organization's needs. The documents also identify fraud and abuse risks to watch out for when creating a program.
Provider Compliance Training
Below are links to free training for health care providers, compliance professionals, and attorneys. OIG's Provider Compliance Training was an outreach initiative developed as part of HHS's and the U.S. Department of Justice's Health Care Fraud Prevention and Enforcement Action Team.
Inspector General Discusses the Importance of Health Care Compliance
Inspector General Daniel Levinson outlines important compliance issues for health care providers before the Health Care Compliance Association.
Compliance Education Materials for Health Care Boards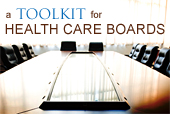 Because of their oversight responsibilities, boards of directors have a unique opportunity to influence their health care organizations to promote quality of care and embrace compliance with the law. These resources can help directors, who may not be lawyers or health care providers, create a corporate culture that promotes high-quality care and embraces compliance with the law.
Compliance Education Materials for Physicians
These educational materials assist in teaching physicians about the Federal laws designed to protect Medicare and Medicaid and program beneficiaries from fraud, waste, and abuse. The materials summarize the five most important Federal fraud and abuse laws that apply to physicians and provide tips on how physicians should comply with these laws in their relationships with payers, vendors, and fellow physicians and other providers.
Disclaimer
These educational materials were current at the time they were published and posted to OIG's Web site. They were prepared as educational resources; they are not intended to create any rights, privileges, or benefits. Although every reasonable effort has been made to ensure the accuracy of the information within these materials, the ultimate responsibility for complying with the Federal fraud and abuse laws lies with the provider of services. OIG employees, agents, and staff make no representation, warranty, or guarantee that these compilations of information are error free and will bear no responsibility or liability for the results or consequences of their use. These materials are summaries that explain certain aspects of the Federal fraud and abuse laws, but are not legal documents. The official information is contained in the relevant laws and regulations.