Work/Life Center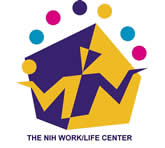 With each new fiscal year, changes occur to realign and focus programming and services to better serve the NIH community in achieving its mission. Effective October 1, 2010, the NIH Work/Life Center (WLC) under the Workforce Support & Development Division will discontinue its individual services to the NIH community.
The WLC is distinguished for a long history of providing a variety of support resources across NIH including career counseling, lunch and learn seminars, the Lactation Program, resource and referral services, the Telework Program and a reference library containing numerous topics on career and work/life balance issues. We will be developing online tutorials on a variety of career services topics (Federal Resumes, Navigating USAJobs, Developing an IDP, etc.) soon, but in the meantime, check out the "Resources" tab to the left for useful information. Other career-support services at NIH include the Employee Assistance Program (EAP) managed through the Office of Medical Services, the Clinical Center Library, which is open to all employees, and your immediate supervisor, who can support your career development needs through the Individual Development Plan (IDP) process.
OHR remains committed to attracting and retaining a premiere workforce for NIH organizations and offering outstanding customer service to our stakeholders. We continue to provide a key resource for the development needs of NIH employees and managers in the NIH Training Center, which offers NIH-specific training, professional development programs and customized solutions to help the NIH community meet present and future challenges by empowering employees to maximize performance and achieve their full potential.
This page was last reviewed on February 08, 2013