Jan 3, 2013
Protect Yourself From Identity Theft Tax Fraud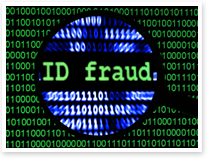 According to a recent
government report
issued by the U.S. Government Accountability Office, the Internal Revenue Service (IRS), a Benefits.gov partner, recorded 641,690 incidents involving identity theft tax fraud at end of fiscal year 2012. That's a 62 percent hike compared to last year. Identity theft tax fraud occurs when a criminal uses your personal information such as a Social Security number (SSN), and fraudulently files a tax return to steal your refund. Often, the innocent taxpayer has no idea about the fraud until they file - only to learn someone else already filed using their information, and claimed their refund. This is a disturbing and growing trend; however, the IRS' tips below can help you thwart identity thieves.
Put Your Social Security Card in a Safe Place - Don't carry your card or documents containing your SSN on your person. Leave them at home in a safe place.
Keep Your SSN Private - If a business asks for your SSN, you don't need to provide it to them. Make it a practice to keep this information private.
Check Your Credit Report - The IRS recommends checking your report annually. The Fair Credit Reporting Act requires each of the nationwide consumer reporting companies provide a free copy of your credit report upon request every 12 months. Click here to learn how to obtain your free credit report.
Protect Your Electronic Devices and Passwords - Make sure your firewalls, anti-spam/anti-virus software are updated along with security patches. The FBI recommends changing your passwords periodically, not reusing old passwords, and having different passwords for each system or service.
Don't Share Personal Information - Unless you have initiated the contact, don't share personal information over the phone, through the mail, or on the Internet. When interacting with federal government sites such as Benefits.gov, and its sister site, GovLoans.gov which is completely free and confidential, they will never ask for identifying information such as name, address, phone number, SSN. If asked to provide personal information or payment to obtain government benefit information - it may be a scam. Click here to read an article about Internet fraud.
In addition to using your personal information to commit tax fraud, identity thieves have also used this data to land jobs using stolen SSNs, according to the IRS. If you believe you are a victim of tax identity fraud, contact the IRS' Identity Protection Specialized Unit at 800-908-4490 or visit the
IRS' Identity Protection page
on their website for more information. You can also view more tax-related programs on
Benefits.gov
by visiting the
Browse by Category
page and selecting "Tax Assistance."