Teacher Guide to NIDA's Drug Facts Chat Day
DRUG FACTS CHAT DAY is an ideal project for students in science, health, language arts, computer use, or even gym classes—any place where there is a computer lab. Or students might gather around the teacher's computer and ask questions together.
We are hoping that the anonymous nature of the Internet will encourage students to ask what is truly on their minds. Below you will find links to resources to help you and your students prepare for Drug Facts Chat Day, as well as a sampling of the types of questions that could be asked. We hope this is helpful to you as your students get ready for what promises to be an exciting and informative day.
Resources
Drugs, Brains, and Behavior —The Science of Addiction
This 30-page full-color booklet explains in layman's terms how science has revolutionized the understanding of drug addiction as a brain disease that affects behavior: http://www.drugabuse.gov/publications/science-addiction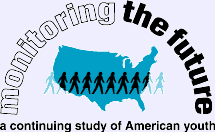 NIDA's "Monitoring the Future" Survey: The Latest Trends in Drug Use Among High School Students
This is an annual survey that studies the extent of drug use among 12th-graders: http://www.drugabuse.gov/related-topics/trends-statistics/monitoring-future
Special NIDA Web Sites About Specific Drug Abuse Topics:
Prescription Drug Abuse
Students can learn about the dangers of prescription Drug abuse at NIDA's interactive PeeRx site: http://teens.drugabuse.gov/peerx/
The Sara Bellum Blog
Where do you go for answers? For Sara Bellum, it's all about science. From brain scans to virtual reality, scientists are doing cool things to learn more about addiction: http://teens.drugabuse.gov/blog/
Heads Up: Real News About Drugs and Your Body
Science-based facts and lesson plans from Scholastic and NIDA about the effects drugs have on the teen brain and body.
Sample Questions
Here are some sample questions to get your students thinking about the types of questions they might have regarding drugs:
How many times do you have to take a drug before you are abusing it?
What are the long-term effects of marijuana?
Why do people get addicted to cigarettes?
How do I know if a friend is in trouble with drugs and who can I talk to about it?
Is marijuana addictive?
How can I tell if someone is using drugs?
How effective is drug treatment? Why do celebrities go back to rehab again and again?
Can you get addicted to a drug after one try?
Are drugs on the street more dangerous today than they were 20 years ago?
Some of my friends drink a lot of cough medicine to get high. Is that dangerous?
I have friends who get high on uppers and drink alcohol to bring them down. Is this safe?
Does marijuana affect driving?
What is the difference between cocaine and crack?