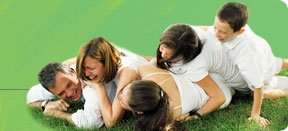 Following Directions
Following directions is an important life skill for children to learn. To make learning to follow directions easier, it is important for parents to follow some sound tips for giving directions. Here are some simple do's and don'ts from the Addison County Parent/Child Center.
Do
Get their attention.
There are so many distractions in our children's lives—television, computer games, toys that talk, sing, or dance. It's important to make sure that children are listening and focused on you when you give directions. Before giving directions, make sure children have turned off the TV, paused a video, or put down toys that might distract them.
Be ready to enforce what you say.
Children quickly learn they don't have to follow directions if their parents don't follow through with appropriate consequences.
Tell children exactly what to do.
Be clear, specific, and give step-by-step directions when appropriate.
Praise children and show appreciation.
When children follow instructions, show that you're proud of them and that you appreciate how they are working with you.
Set a time limit.
Make sure that children understand when they should follow directions, and be ready to give appropriate consequences if they do not follow directions when asked.
Repeat the direction.
If children do not follow directions immediately, try repeating them clearly once again. Do not give warnings. Just apply appropriate consequences if directions are not followed.
Don't
Don't ask questions.
State directions positively. Remember, if you ask a question—"Would you please put away your toys?—you are offering children a chance to say "no."
Don't be vague.
State directions clearly. "Be good at camp" can be interpreted many ways. But, "Do exactly as your camp counselor asks" leaves little to the imagination.
Don't repeat warnings.
Warning children about possible consequences over and over again does not help them learn to follow directions. Apply appropriate consequences and then repeat the directions.
Don't give instructions that are too complicated to understand.
Young children may have difficulty following too many directions at once or doing a complicated task. Break these tasks into step-by-step directions, allowing children to complete each step before giving them the next step. For example: If you want your child to get ready for bed, you may guide them step-by-step, waiting until each step is completed before giving the next:
Put away your toys.
Wash your face and hands and brush your teeth.
Put on your pajamas.
Choose the book you'd like me to read to you and get in bed.
Resources: