HHS New Media Webinar Series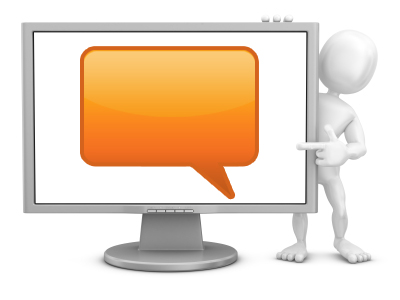 The HHS New Media Webinar Series highlights innovative projects, shares expertise from across HHS and creates collaborative opportunities to discuss the latest trends in New Media. The webinar occurs on the 4th Wednesday of each month at 2pm ET.
If you think you have a project of interest to others in HHS and would like to present, please contact newmedia@hhs.gov. 
If you would like to receive updates on upcoming webinars, join the HHS-NewMedia ListServ.
Past Webinars
Twitter Chats - August 1, 2012
Three speakers, from CDC, NHLBI, and ODPHP, discuss best practices and their experiences on hosting Twitter chats.
New HHS Open Government Plan – January 25, 2012
Two members of the HHS Innovation Council discuss the purpose of the Open Government plan, and seek HHS input on organizational changes that enable collaboration and participation to enhance open government activities.
Online Outreach Tactics – December 14, 2011
Two members of the Assistant Secretary for Public Affairs office (ASPA) discuss how to integrate the web when doing press roll-outs.
Strategies for Efficiently Using New Media – November 16, 2011
The New Media Strategist and Communication Director for AIDS.gov present on strategies for using new media effectively and efficiently, including how to develop a plan, repurpose content, and measure success.
Innovations in Mobile Health – October 26, 2011
The Senior Health Technology Advisor at HHS discusses how HHS is leveraging mobile health (mHealth) initiatives, and how the Text4Health Task Force is working to accelerate the growth of mHealth and health innovation at HHS.
Building an Online Community – September 28, 2011
A speaker from the Office of Disease Prevention and Health Promotion (ODPHP) discusses how to develop a community, meet the needs of your audience, and measure success along the way.
Building a Business Case for Social Media - August 24, 2011
The Chief of Communication Technology at the National Cancer Institute discusses how to a business case for social media, how your organization and audience play a role in the process, and how to develop a plan.
Challenges and Competitions – July 27, 2011
Six speakers discuss challenges, HHS resources available on challenges, and guidance on developing a challenge for your office.
Third Party Websites and Applications – June 22, 2011
An HHS Cybersecurity team representative discusses privacy requirements and guidance for implementing new requirements for protecting individual privacy on third-party applications.
Ideation Tools – May 25, 2011
Seven speakers from across HHS discuss what ideation tools are and how government agencies are leveraging them to collaborate and share ideas.
YouTube - May 3, 2011
A member of the YouTube politics team discusses how and why to use YouTube and how government agencies can utilize the power of YouTube and video to engage the public.
Integrating Social Media Platforms – April 27, 2011
A legislative liaison with the Substance Abuse and Mental Health Services Administration discusses how you can integrate social media platforms to increase your engagement with the public.