Midwest Region Overview
Diane Rosen, Regional Director
Tammie Poitra, Deputy Regional Director - Trust Services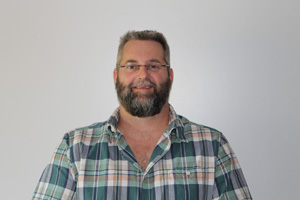 Todd Kennedy, Deputy Regional Director - Indian Services (Acting)
The Midwest Region serves 35 tribal governments and reservations and has a jurisdiction that covers approximately 4.6 million acres located within the states of Iowa, Michigan, Minnesota and Wisconsin. The Regional Office is presently located in Bloomington, Minnesota. There are also three agencies and one agency/field office within the region which are, the Michigan Agency located in Sault Ste. Marie, Michigan; the Minnesota Agency located in Bemidji, Minnesota; and the Great Lakes Agency located in Ashland, Wisconsin. The agency/field office is the Red Lake Agency located in Red Lake, Minnesota. Of these, the Great Lakes, Minnesota and Michigan agencies are multi-tribe agencies while the Red Lake Agency serves only the Red Lake Tribe and Red Lake Reservation. In addition to the agencies and the agency/field office, seven tribes are provided direct services by the Regional Office.
The Office of the Regional Director provides organizational leadership and management, ensures the coordination of all assigned programs to achieve the overall mission of the Bureau and fulfills responsibilities delegated by the Secretary of the Interior through the Assistant Secretary - Indian Affairs. The Regional Director acts primarily on behalf of the Secretary and/or Assistant Secretary of Indian Affairs in upholding and maintaining the government-to-government relationship with tribes in fulfilling the Federal trust responsibilities.
The Midwest Region also has two Deputy Directors that assist in support of the Regional Director, and oversee both Trust and Indian Services programs and activities within the region.