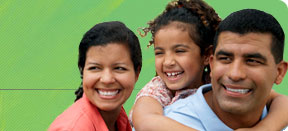 Name the Consequence
What happens when children don't follow the rules that you have set for them? How can you set the stage for good behavior? Setting limits, making rules, and teaching children to understand consequences are some of the most difficult jobs of parenting. Rules that work teach children appropriate behavior and help children make better and healthier decisions.
When you set rules for your child, you provide guidance, teaching your child about right and wrong and about behaviors that are acceptable and those that are not. You are also teaching your child to respect the rights and feelings of others.
Rules that work must be:
Appropriate for the child's age and temperament.
Applied consistently: the same behavior ought to be dealt with in the same way every time it occurs so your child understands that you mean what you say.
Related to the behavior you want to change—the consequences for breaking a rule have to be logical.
Seen by your child as "fair": your child has to know that the rules—and the consequences for breaking those rules—are anticipated and easy to understand. Consistency is key!
Rules that will work for your family:
Make sure your child understands why you are setting rules. It helps them to know that everyone has rules that they must follow, including you.
Set limits that are reasonable and that your child has the ability (age, personality) to understand. Involving your children in setting rules can be helpful..
Make sure your child clearly understands the consequences of breaking a rule. Don't set too many rules! Too many rules are confusing for children because they cannot remember them all.
Resources: