Featured Slides
Celebrating women's heart health
This February, The Heart Truth is honoring women's journeys toward heart health at the 2013 Red Dress Collection Fashion Show. Learn more!
Check out the new DIR site
Explore the new online home of the NHLBI Division of Intramural Research. More.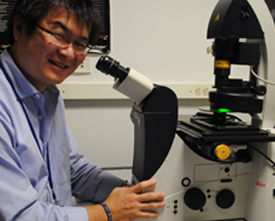 NHLBI top research findings 2012
34 NHLBI-supported research findings published in fiscal year 2012 that advanced our knowledge of blood, cardiovascular, and lung diseases. Read the summaries.
Pediatric CVD reports available in PDF
The integrated guidelines support pediatric care providers in helping patients reach adulthood free of cardiovascular risk factors. Summary and full reports
Last Updated March 2012