About NIEHS
The National Institute of Environmental Health Sciences (NIEHS), located in Research Triangle Park, North Carolina, is one of 27 research institutes and centers that comprise the National Institutes of Health (NIH)  ,  U.S. Department of Health and Human Services (DHHS)  . The mission of the NIEHS is to discover how the environment affects people in order to promote healthier lives.
The NIEHS traces its roots to 1966, when the U.S. Surgeon General announced the establishment of the Division of Environmental Health Sciences within the NIH. In 1969, the division was elevated to full NIH institute status. Since then, the NIEHS has evolved to its present status as a world leader in environmental health sciences, with an impressive record of important scientific accomplishments (http://tools.niehs.nih.gov/highlights) and a proud history of institutional achievements and growth.
Today the NIEHS is expanding and accelerating its contributions to scientific knowledge of human health and the environment, and to the health and well-being of people everywhere  (229KB) .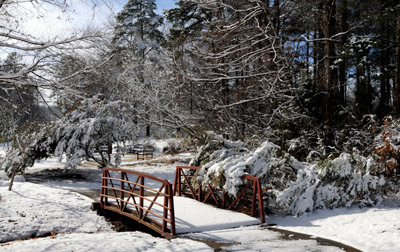 We invite you to explore this section of the NIEHS Web site and discover more about the rich legacy and promising future of this Institute. 
Also, for Children interested in learning more about NIEHS, please check out, Just For Kids: About NIEHS.
Brochures and Fact Sheets About NIEHS
For more brochures and fact sheets about NIEHS related health and science, see our Brochures and Fact Sheets Page.
NIEHS Presentational Video
Earth Day 2012
/news/assets/audiovideo/earth_day_2012.mov
640
451
/news/assets/images/earth_day_2012_video_image.jpg
dcsMultiTrack('DCS.dcssip', 'www.niehs.nih.gov', 'DCS.dcsuri', '/news/assets/audiovideo/earth_day_2012.mov', 'WT.ti', 'Earth Day 2012.mov')