Between Thought and Therapy:
Translating Neurobiology Research into Treatments
Download Transcript
This event occurred on
Wednesday, February 13, 2013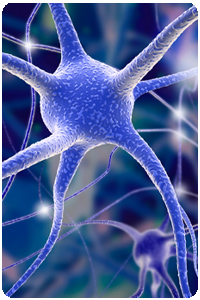 This webinar will explore how translational neurobiology research is being conducted in the Intramural Research Program of the NIH in disorders as diverse as depression, age-related macular degeneration, and Gaucher's disease. Our panelists all conduct translational research across the full bench-to-bedside continuum, with the ultimate goal of developing novel paradigms for the treatment of a range of diseases and improving quality of life for patients.
Our expert panel will:
Share their experiences of applying basic research at the bedside
Discuss the best environments for conducting translational research
Provide advice on working in new experimental systems, such as stem cells
Answer questions submitted by you!
 
Speaker Bios
Carlos A. Zarate, M.D.
National Institute of Mental Health, NIH
Bethesda, MD
Dr. Zarate is the chief of the Experimental Therapeutics & Pathophysiology Branch and of the Section on Neurobiology and Treatment of Mood and Anxiety Disorders, Division Intramural Research Program, at the National Institute of Mental Health (NIMH). Dr. Zarate completed his residency training in psychiatry at the Massachusetts Mental Health Center/Brockton VAMC division, later completing a fellowship in clinical psychopharmacology at McLean Hospital, Massachusetts and remained on staff there as the director of the Bipolar and Psychotic Disorders Outpatient Services and the director of the New and Experimental Clinic. From 1998 to 2000, Dr. Zarate was the chief of the Bipolar and Psychotic Disorders Program at the University of Massachusetts Medical School. In 2001, he joined the Mood and Anxiety Disorders Program at NIMH. His achievements and awards are numerous, including most recently the Brain & Behavior Research Foundation Award for Bipolar Mood Disorder Research in 2011. Dr. Zarate has been elected to membership to the American College of Neuropsychopharmacology, and to the Board of Councilors for the International Society for Bipolar Disorders. He has been extensively published and sits on numerous journal review boards. Dr Zarate's research focuses on the pathophysiology and development of novel therapeutics for treatment-resistant mood disorders as well as the study of biomarkers and neural correlates of treatment response.
Ellen Sidransky, M.D.
National Human Genome Research Institute, NIH
Bethesda, MD
Dr. Sidransky is the chief of the Section of Molecular Neurogenetics, and a pediatrician and clinical geneticist in the Medical Genetics Branch of the National Human Genome Research Institute at the National Institutes of Health (NIH). Dr. Sidransky received her B.A. in biology from Brandeis University and M.D. from Tulane University. She then trained in pediatrics at Children's Memorial Hospital/Northwestern University, and received her fellowship training in clinical genetics at the NIH Genetics Training Program. Dr. Sidransky has been a tenured investigator at NIH and a section chief since 2000. Dr. Sidransky's research includes both clinical and basic research aspects of Gaucher disease and Parkinson disease, studies of genotype/phenotype correlation and genetic modifiers, clinical insights from mouse models, and the development of new treatment strategies for the lysosomal storage disorders. Her current work also focuses on understanding the complexity encountered in "simple" Mendelian disorders, the association between Gaucher disease and parkinsonism and the development of small molecule chaperones as a therapy for Gaucher disease and related disorders. The author of over 150 publications, Dr. Sidransky directs two NIH clinical protocols: one evaluating patients with lysosomal storage disorders and the second prospectively studying patients and relatives with Parkinson disease harboring GBA mutations.
Anand Swaroop, Ph.D.
National Eye Institute, NIH
Bethesda, MD
Dr. Swaroop obtained his Ph.D. at the Indian Institute of Science in Bangalore, India. After completing his postdoctoral training in genetics at Yale University, he joined the faculty at the University of Michigan as an assistant professor in the Departments of Ophthalmology and Human Genetics, achieving full professorship in 2000. In September 2007, Dr. Swaroop joined the National Eye Institute (NEI) at the National Institutes of Health, establishing a new branch with a focus on developing knowledge-based treatment paradigms for retinal diseases. His laboratory primarily focuses on photoreceptor development and retinal/macular degenerative diseases, including elucidation of transcriptional regulatory pathways involved in cell fate and homeostasis, the genetic basis of retinal defects, and the development of treatments using cell-, gene-, or small molecule-based approaches. Dr. Swaroop has published over 225 peer-reviewed articles and routinely reviews manuscripts for top international journals. He is a recipient of numerous honors including the Board of Director's award from The Foundation Fighting Blindness for outstanding research in 2006 and the Harrington Senior Scientific Award from Research to Prevent Blindness. In July 2007, Dr. Swaroop received the Distinguished Faculty Lectureship Award of the University of Michigan Medical School for his research accomplishments. He was a recipient of the NEI Director's award in 2010. Dr. Swaroop also received the prestigious Alcon Award for Outstanding Vision Research in 2011, and in 2012 he was selected by the Association for Research in Vision and Ophthalmology as a Gold Fellow.
Moderator: Sean Sanders, Ph.D.
Science/AAAS
Washington, DC
Dr. Sanders did his undergraduate training at the University of Cape Town, South Africa, and his Ph.D. at the University of Cambridge, UK, supported by the Wellcome Trust. Following postdoctoral training at the National Institutes of Health and Georgetown University, Dr. Sanders joined TranXenoGen, a startup biotechnology company in Massachusetts working on avian transgenics. Pursuing his parallel passion for writing and editing, Dr. Sanders joined BioTechniques as an editor, before joining Science/AAAS in 2006. Currently Dr. Sanders is the Editor for Custom Publishing for the journal Science and Program Director for Outreach.
Online Resources
For more information about exciting research at the NIH, go to: irp.nih.gov.