Reaching Youth with Prevention Messaging
14 February 2013
No Comment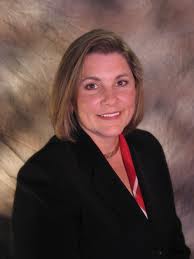 By Frances M. Harding, Director, SAMHSA's Center for Substance Abuse Prevention
According to a recent report from SAMHSA's National Survey on Drug Use and Health (http://www.samhsa.gov/data/2k13/NSDUH099b/sr099b-trends-prevention-messages.htm), between the early 2000s and 2011, fewer adolescents were exposed to drug or alcohol use prevention messages in the past year through media and school sources.  In fact, in 2011, 25 percent of adolescents did not receive prevention messages through media or school sources and 40 percent of adolescents did not talk with their parents about the dangers of substance use. Adolescents are subjected to influences that may increase their risk for substance use or protect them from it. 
Parents can be a very important influence.  By setting realistic boundaries for their adolescent children and engaging with them in meaningful conversation about the dangers of substance use, parents can help prevent their teens from abusing substances.  Perhaps the most effective way parents can influence their adolescents is by example – studies show that the children of parents who do not have substance abuse disorders are less likely to develop substance use disorders than the children of parents who do have these problems.
Environments also play an important part in shaping who we become.  Young people who are surrounded by substance use, crime, poverty, and violence at home or in their neighborhoods are more likely to turn to substance use.   Effective prevention messaging is an important tool to help mobilize communities to remove and prevent environmental risk factors that affect youth as well as to promote programs that reach out to youth directly.  For examples of this kind of messaging go to: http://store.samhsa.gov/product/Focus-on-Prevention/SMA10-4120.
 If a problem has already surfaced with an adolescent, learn to recognize the warning signs of underage alcohol use (http://toosmarttostart.samhsa.gov/leaders/default.aspx) and drug use (http://teens.drugabuse.gov/parents) so that immediate steps can be taken to get them treatment.
For information on where to get help you can turn to the SAMHSA Treatment Locator at: http://www.samhsa.gov/treatment/index.aspx