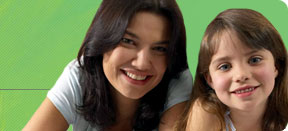 Tips on Monitoring
It's easy to keep track of 3-, 4-, 5-, or 6-year-olds. Their friends don't drive, and they can't get far on a tricycle. But there's more to monitoring children's activities than just knowing where they are.
Know your children. The best way to notice any changes in a child's behavior is to understand your child's world. Children's behavior may change due to problems at school, with friends, or with family members. Help your children share their feelings and their world.
Get to know your children's friends. This puts you closer to their daily activities. You'll be able to recognize trouble spots and guide your children away from risky situations or dangerous behaviors.
Get to know other parents. Remember, parents can support each other's efforts and create a valuable security net for their children.
Know where your children are going, whom they will be with, and what they'll be doing. Keep a handy list of phone numbers and addresses of friends, teachers, and babysitters.
Set up regular check-in times. If old enough, have your child call and check in with you. Otherwise, call to make sure the babysitter picked up your child from school or that your children are safe with their friends' parents.
Make sure your child has access to positive and appealing structured activities. Start early to encourage your child in constructive, supervised activities. As children get older, participation can be a powerful way to help prevent drug use.
Monitoring young children's activities has been shown to be important in preventing alcohol, tobacco, and illegal drug use. Start now so that your children become used to telling you about their daily activities, asking permission, and knowing that their friends' parents know who you are. These habits will stay with them as they grow.