Counter-Proliferation Investigations Unit
Overview
The magnitude and scope of the threats facing the United States has never been greater than today. This is due in part to individuals exporting military items overseas and sending products to sanctioned or embargoed countries. This jeopardizes the safety of our soldiers, citizens and national interests.
U.S. Immigration and Customs Enforcement (ICE) aims to prevent terrorist groups and hostile nations from illegally obtaining U.S. military products and sensitive technology, including weapons of mass destruction. The Counter-Proliferation Investigations Unit, part of ICE Homeland Security Investigations' (HSI) National Security Investigations Division, oversees a broad range of investigations related to export law violations. It enforces U.S. export laws involving military items and controlled dual-use goods, as well as products going to sanctioned or embargoed countries.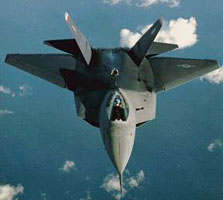 The Counter-Proliferation Investigations Unit prevents sensitive U.S. technologies and weapons from reaching the hands of adversaries. The unit combats the trafficking and illegal export of the following commodities and services:
Weapons of Mass Destruction materials;
Chemical, Biological, Radiological, Nuclear materials;
Military equipment and technology;
Controlled dual-use commodities and technology;
Firearms and ammunition; and
Financial and business transactions with sanctioned and embargoed countries and terrorist organizations.
Counter-Proliferation Investigations
Loading the player…
Project Shield America, an outreach initiative, protects the United States and its technological and military advantages. ICE agents conduct presentations with manufacturers and/or exporters of strategic commodities that could be targeted for procurement by terrorist organizations and the countries that support them, as well as countries identified as weapons proliferators. Presentations include information about U.S. export laws, export licensing issues and requirements, "red flag" indicators used in illegal procurement, and government agencies responsible for the licensing of export-controlled commodities and technology.
Project Shield America isn't intended to restrict or discourage legitimate U.S. exports. Rather, it is designed to protect technology resulting from American ingenuity and labor, and prevent our adversaries from acquiring that technology.
In 2009, the Obama Administration directed an interagency review of the U.S. export control system. The review addressed strengthening national security while maximizing the competitiveness of key U.S. manufacturing and technology sectors.
As a result of the review, the Administration launched the Export Control Reform Initiative which aims to reform the U.S. export control system. In November 2010, President Obama issued Executive Order 13558 which established an interagency Federal Export Enforcement Coordination Center (E2C2). The Center is led by ICE HSI, on behalf of the Department of Homeland Security. The Center serves as the enforcement and intelligence coordination hub for all U.S. agencies with a role in export enforcement.
In June 2011, the World Customs Organization (WCO) and its members decided to make Program Global Shield a long-term effort. Originally a pilot project, Program Global Shield aims to prevent the smuggling of precursor chemicals that can be used to build improvised explosive devices, which are weapons commonly used against American troops. Program Global Shield aims to increase real-time information and intelligence sharing between partners to effectively accomplish its mission.
Through the Counter-Proliferation Investigations Unit, which is housed within Homeland Security Investigations' (HSI) National Security Investigations Division (NSID), ICE spearheads this project and works closely with international partners, as well as U.S. Customs and Border Protection (CBP) and other federal agencies.
If you have information regarding international terrorism, violations of U.S. export laws, or economic sanctions and embargoes, please call 1-866-DHS-2-ICE (1-866-347-2423).