Clinical Trials
Groundbreaking scientific advances require complex and rigorous testing, investigation in laboratories and clinics, and collaboration with communities involved in or affected by the research. It is through research that we gain insights and answers about the safety and effectiveness of drugs and therapies. As research opens new doors to finding preventions, treatments or cures for disease and disability, there is an increased focus on improving all aspects of the clinical trial process, from study protocols and institutional review board (IRB) reviews to patient recruitment and clinical data management.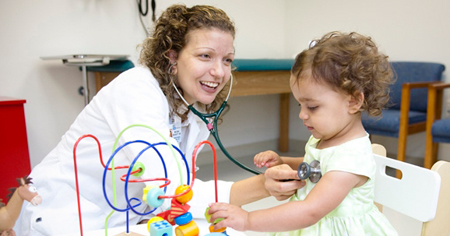 NCATS is positioned to help transform the clinical trial process and is dedicated to supporting the networks, tools and resources that will improve the efficiencies of patient-centered research. 
Tools such as ResearchMatch already are facilitating the clinical research process. This Web-based volunteer registry, launched to improve clinical trial recruitment, provides a way to connect people who are trying to find research studies and researchers who are seeking people to participate in their studies. Tools like these can help reduce recruitment costs, increase patient enrollment and speed research progress. Learn more about these and other tools designed to facilitate the clinical research process.