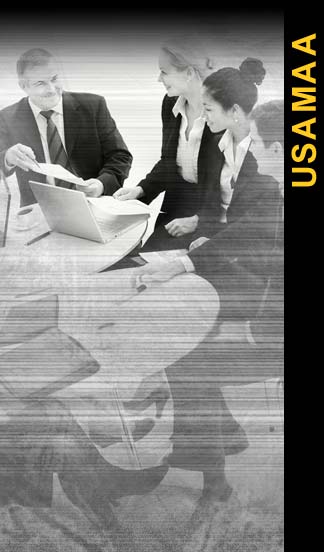 USAMAA VISION
The U.S. Army's premier, customer focused, results oriented Agency for Manpower Requirements Determination.
USAMAA MISSION
Provides the Secretary of the Army the capability to perform his Title 10 responsibilities for manpower analysis; assists the ASA (M&RA) in the active supervision of manpower policies and manpower requirements determination, and promotes manpower requirements analysis capability and quality across the Army.
USAMAA FUNCTIONS
Conduct single point manpower studies and develop manpower requirements models for HQDA and Generating Force Army headquarters elements.

Validate single point manpower studies and manpower requirements models developed by Generating Force Army commands.

Validate the manpower analysis portion of all Concept Plans.

Provide proactive support to Generating Force Army organizations for all manpower requirements determination issues.

Educate and train organizational representatives in manpower analysis and manpower requirements determination processes.

Represent the ASA(M&A) on HQ-level strategic manpower-related initiatives.

Actively supervise enterprise-level manpower policies and programs for compliance purposes.