Bioethics
The Bioethics Program is a part of the NIEHS' Ethics Program that provides educational, scholarly, and administrative support for research integrity at the NIEHS. The Bioethics Program sponsors annual training in responsible conduct of research and sponsors workshops, seminars, and focus groups on ethical issues in environmental health research. The NIEHS' bioethicist, David B. Resnik, JD, PhD, works closely with the NIEHS Ethics Office, the NIEHS Institutional Review Board, the NIEHS Office of Human Research Compliance, and the NIEHS Office of the Scientific Director to develop institutional policies that promote research integrity and compliance with federal research policies and regulations. Dr. Resnik conducts interdisciplinary research on ethical, legal, and social issues in environmental health research and provides consultations for researchers and administrators on bioethics issues, problems, and concerns.
Source: NASA
"By academic freedom I understand the right to search for the truth and to publish and teach what one holds to be true. This right also implies a duty; one must not conceal any part of what one has recognized to be true. It is evident that any restriction of academic freedom serves to restrain the dissemination of knowledge, thereby impeding rational judgment and action."
- Albert Einstein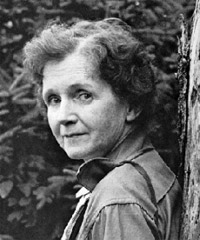 Source: EPA
"Only within the moment of time represented by the present century has one species -- man -- acquired significant power to alter the nature of his world."
- Rachel Carson