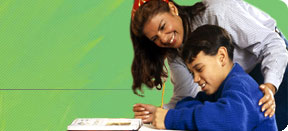 Building Blocks Workshop
PowerPoint Presentation
Use these slides in conjunction with the participant handouts (PDF). Each slide has presentation notes and can be used as a slide presentation or can be printed as overheads, if LCD projector technology is unavailable.
Please note—to view documents in PDF format, you must have Adobe's free Acrobat Reader software. If you do not already have this software installed on your computer, please download it from Adobe's Web site.

To view or print a PowerPoint presentation you need to download free PowerPoint Viewer.