NCATS Inventions Available for Licensing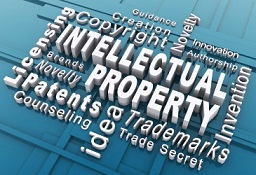 Inventions made by NCATS employees are owned by the federal government. Patenting and licensing are used to help ensure the technology is fully developed, commercialized and advancing public health. A list of NCATS patent applications available for licensing appears below.
Abstract details are provided by the NIH Office of Technology Transfer.
---
---
Alpha-Glucosidase Chaperones and Inhibitors for Treatment of Pompe Disease and Type 2 Diabetes
Inventors: Juan Marugan (NCATS), Ehud Goldin (NHGRI), Noel Southall (NCATS), Wei Zheng (NCATS), Jingbo Xiao (NCATS), Ellen Sidransky (NHGRI), Omid Motabar (NHGRI)
Abstract: Scientists at the NIH have discovered small molecules that can act as chaperones and correct the misfolding of mutated alpha-glucosidase enzyme. Pompe disease is caused by deficiency or dysfunction of alpha-glucosidase. The only FDA-approved treatment of Pompe disease is enzyme replacement, which in this case costs approximately $300,000 per year and elicits an immune reaction in most patients that limits clinical utility. Abstract Details
Arylthiazolyl Piperidines and Related Compounds as Modulators of Survival Motor Neuron (SMN) Protein Production
Inventors: Elliotn Adrophy (University of Massachusetts Medical School), Jonathan Cherry (University of Massachusetts Medical School), Juan Marugan (NCATS), Noel Southall (NCATS) Steven Titus (NCATS), Jingbo Xiao (NCATS), Wei Zheng (NCATS)
Abstract: This technology discloses compounds that modulate the amount of survival motor neuron protein (SMN). Low levels of SMN protein are associated with spinal muscular atrophy (SMA), which constitutes a group of inherited diseases that cause progressive muscle degeneration leading to death. Consequently, therapeutic inventions have focused on increasing SMN protein levels. This invention discloses novel arylthiazolyl piperidines, which are shown to be modulators of SMN production. This invention also discloses methods of treating SMA by administering SMN protein modulators. Abstract Details