Grants
You can apply for grants to assist you with your study of Federal Records or Presidential Papers. You can also apply for grants to collect, preserve, and publish documents important to understanding American history.
Look for grants in the following: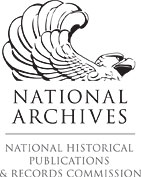 The National Historical Publications and Records Commission (NHPRC) is the grantmaking affiliate of the National Archives and Records Administration (NARA). You can apply for grants for collecting, preserving, and publishing documents and archives.
Learn More

Several private foundations associated with our Presidential Libraries provide grants-in-aid to assist researchers studying Presidential Library holdings. Learn More
More Federal Grants

Grants.gov allows applicants to electronically find and apply for competitive grant opportunities from all Federal grant-making agencies, including NHPRC.
To search for NHPRC Grants on Grants.gov:
Enter NHPRC's CFDA number 89.003 in the "Search by CFDA Number" search box.
Start Search.
There may also be other Federal grants available on USA.gov.