Fact Sheet
Haz-Map®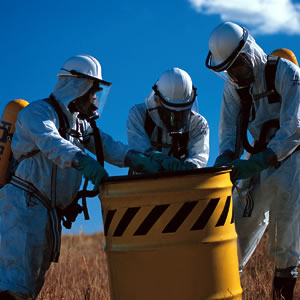 Haz-Map (http://hazmap.nlm.nih.gov) is an occupational health database designed for health and safety professionals and for consumers seeking information about the health effects of exposure to chemicals and biologicals at work. Haz-Map links jobs and hazardous tasks with occupational diseases and their symptoms. It is one of the products and services made available by the National Library of Medicine's (NLM) Toxicology and Environmental Health Information Program (http://sis.nlm.nih.gov/enviro.html).
The main links in Haz-Map are between chemicals and occupational diseases, in which causality has been established based on current scientific evidence. Haz-Map shows diseases linked to each agent and agents linked to each disease. Agents are chemical, e.g., formaldehyde, or biological, e.g., grain dust. Information from textbooks, journal articles, Documentation of the Threshold Limit Values (published by ACGIH), and electronic databases such as NLM's Hazardous Substances Data Bank (HSDB®) is classified, summarized, and regularly updated to create the database. HSDB is part of the TOXNET® (http://toxnet.nlm.nih.gov) system of databases related to toxicology and environmental health.
Some of Haz-Map's features include: text search capability, browsing by jobs, diseases, or agents, searching hazardous agents by adverse effects, searching diseases by jobs and findings, and automated searches of TOXNET. Definitions of technical terms are available by selecting hyperlinks to the glossary.
Further Information
For detailed information about Haz-Map, contact:
Specialized Information Services
National Library of Medicine
Two Democracy Plaza, Suite 510
6707 Democracy Boulevard, MSC 5467
Bethesda, MD 20892-5467
Telephone: (301) 496-1131
e-mail: tehip@teh.nlm.nih.gov
URL: http://sis.nlm.nih.gov
For general information on the Library's computerized information services, including Haz-Map, contact:
National Library of Medicine
Customer Service
8600 Rockville Pike
Bethesda, MD 20894
Telephone: 1-888-FINDNLM (1-888-346-3656)
e-mail: custserv@nlm.nih.gov
A complete list of NLM Fact Sheets is available at:
(alphabetical list) http://www.nlm.nih.gov/pubs/factsheets/factsheets.html
(subject list): http://www.nlm.nih.gov/pubs/factsheets/factsubj.html
Or write to:
FACT SHEETS
Office of Communications and Public Liaison
National Library of Medicine
8600 Rockville Pike
Bethesda, Maryland 20894
Phone: (301) 496-6308
Fax: (301) 496-4450
email: publicinfo@nlm.nih.gov