Google Joins the AMBER Alert Network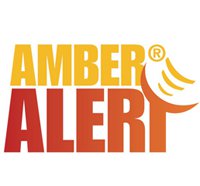 The following post appears courtesy of Mary Lou Leary, Acting Assistant Attorney General for the Office of Justice Programs
Last week the Office of Justice Programs (OJP) and the National Center for Missing and Exploited Children (NCMEC) welcomed Google into the AMBER alert network.  This innovative and exciting new partnership will provide real-time AMBER Alert updates to users of Google Map and Google Search features.  Because we know a child's chances for a safe recovery are greater when resources are mobilized quickly, Google Public Alerts will help to ensure a rapid response in the first critical hours after a child goes missing.
As most people know, AMBER alert is a notification system for abducted children.  It began in 1996 in response to the abduction and murder of a nine-year-old girl in Texas named Amber Hagerman.  So AMBER is eponymous, but it's also an acronym – it stands for America's Missing: Broadcast Emergency Response. To date, 591 abducted children have been recovered and brought safely home through AMBER Alerts.
AMBER Alert started as a partnership among law enforcement, broadcasters, and transportation agencies and later expanded to include other groups in what we call a "secondary distribution network," which allows us to target AMBER Alerts to specific areas and to reach citizens directly.   Radio and TV, lottery and highway signs, airports and truck stops, Yahoo, Facebook and AOL, are all part of the AMBER Alert system of getting information about a missing child to people in the very locality in which she was abducted or last seen.  Federal partners such as the FBI, US Marshals Service, ICE and others are part of the team too.  Now Google, through its Crisis Response/Disaster Relief projects becomes another critical ingredient in our mission to keep our children safe.
What's so exciting – and innovative – about secondary distribution is that it relies on partnerships between public and private entities.  The collaboration with Google builds on that work, and is particularly encouraging in the case of abducted children because we know the safety of our children is an issue we all care about.  Our partnership with Google is a premier example of the great ventures that result when public and private groups pool their resources and ideas.
I have the privilege of serving as the National AMBER Alert Coordinator, and OJP, through our Office of Juvenile Justice and Delinquency Prevention, is the lead federal office responsible for supporting AMBER activities with our public safety partners.  I am tremendously excited about this effort – and about the opportunities this creates for citizens to assist law enforcement in their recovery efforts.   We are deeply grateful to Google for their commitment, to NCMEC for their partnership and for all our work together securing the safety of America's children.