Primary Sources: What Works to Prevent Teen Dating Violence?
tags: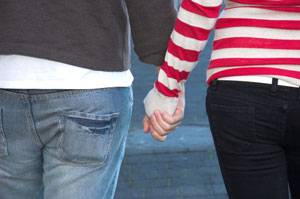 "Promising Practices in the Prevention of Intimate Partner Violence Among Adolescents" (abstract). Violence and Victims, Vol. 27, No. 6 (December 2012).
What it's about: Researchers at West Chester University of Pennsylvania looked at programs created to curb teen dating violence and assessed whether they met nine criteria of effective prevention programs. The criteria included promoting healthy relationships, being culturally relevant to young people's lives, and systematically comparing results to the program's goals.
Why read it: Research shows that 25 percent of teens experience dating violence. But few prevention programs have been rigorously evaluated to see if they are making a difference, the authors say. In the article, they take a look at what we already know about what works to prevent intimate partner violence among teens -- and what more we need to learn.
Biggest takeaways for youth workers: The researcher found only one program that met all nine criteria and therefore could be considered a "model program." Safe Dates is a school-based prevention program for 8th and 9th graders. Staff get intensive training and use a variety of tools, including role-play, theater productions and lesson plans, to teach youth about healthy and unhealthy relationships.
Generally, the nine qualities of effective prevention programs can serve as a guiding framework for youth workers looking to reduce teen dating violence, the authors write. (The qualities are listed in the paper and in the abstract of "What Works in Prevention," a 2003 article published in The American Psychologist.) Agencies may find this guidance particularly useful, they say, given a recent push for evidence-based interventions in youth-serving settings.
Additional references: Learn more about Safe Dates and related programs and practices in the Substance Abuse and Mental Health Services Administration's National Registry of Evidence-Based Programs and Practices.
(Publications discussed here do not necessarily reflect the views of NCFY, FYSB or the Administration for Children and Families. Go to the NCFY literature database for abstracts of these and other publications.)