NCFY Recommends: Connecting Native American Youth to Their Heritage
tags: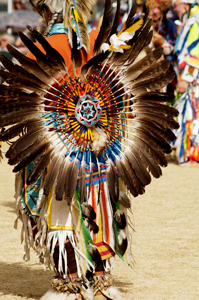 November is American Indian and Alaska Native Heritage Month, a time for celebrating the ancestry and traditions of Native cultures. Here are some resources that help young adults embrace their heritage and connect with peers throughout the year:
Health resource website We R Native, which is designed for and by Native American youth, features an "Ask Auntie" column that allows youth to submit their questions anonymously.
Young adults looking to explore their creative sides can reach out to NVision to collaborate on cultural and multimedia programs highlighting the Native American experience. NVision views these artistic collaborations as a way to develop youth leadership skills and strengthen Native American identities while raising public awareness about concerns affecting native communities.
More From NCFY
"ASK NCFY: How Can My Organization Reach Out to Native American Youth?"
"NCFY Recommends: Cultivating the Next Generation of Native American Health Professionals"