Primary Sources: What Stands in the Way of Homeless Youths' Employment?
tags: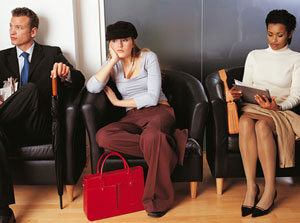 "Employment Status and Income Generation Among Homeless Young Adults: Results From a Five-City, Mixed-Methods Study" (abstract). Youth and Society, Vol. 44, No. 3 (September 2012).
What it's about: Research has shown that homeless young people are unemployed at rates as high as 66 to 71 percent. The authors wanted to find out what stands in the way for those who are not employed. They surveyed more than 200 homeless 18- to 24-year-olds at youth-serving agencies in Los Angeles, Denver, New Orleans, St. Louis and Austin, TX.
Why read it: Chronic unemployment is strongly linked to chronic homelessness. Employment not only promotes economic self-sufficiency and independent living, but also connects young people to the rest of society. This study adds to our understanding of what might keep youth from being hired, and what might be done to help youth overcome those barriers.
Biggest takeaway for youth workers: The study found that homeless young adults were more likely to be unemployed the longer they'd been on the streets. Also linked to unemployment were living on the streets, earning income from panhandling and other survival behaviors, being addicted to drugs, having been homeless in the past, having committed a felony, and having a mental illness.
Youth service programs, the authors write, can help end the cycle of unemployment by providing housing, employment training and placement, and ongoing mental health support as soon as possible. Youth workers can also help homeless young people translate their street survival skills into marketable job skills. Ideally, the authors say, programs would support young people throughout their search for employment and after they land a job.
Additional references: To learn how youth service organizations can help young people further their education and improve chances of stable employment, read NCFY's "Linking Employment and Education for Brighter Futures."
Youth Connections Community of Practice, hosted by the Division of Youth Services in the U.S. Department of Labor's Employment and Training Administration, works to provide opportunities for lifelong learning and skill enhancement for all youth, especially those who have dropped out of school or face other obstacles to employment.
(Publications discussed here do not necessarily reflect the views of NCFY, FYSB or the Administration for Children and Families. Go to the NCFY literature database for abstracts of this and other publications.)