Medicare
Medicare, the federal health insurance program for people age 65 or older, people under 65 with certain disabilities, and people of all ages with End-Stage Renal Disease, has underwent some changes due to the implementation of the Affordable Care Act that are of particular interest to older Americans with mental health or substance use disorders. Changes include:
In addition to programmatic improvements to Medicare, the Affordable Care Act also established the CMS Medicare-Medicaid Coordination Office, which serves people who receive benefits from both Medicaid and Medicare (often called "dual eligibles"). Their goal is to make sure dual eligible beneficiaries have full access to seamless, high quality health care and to make the system as cost-effective as possible. More information on the Medicare-Medicaid Coordination Office can be found on their website.
For more information about Medicare, visit www.medicare.gov, or call 1-800-MEDICARE (1-800-633-4227). TTY users should call 1-877-486-2048. Below is additional program specific information on Medicare.
Accountable Care Organizations
Currently, more than half of Medicare beneficiaries have five or more chronic conditions such as diabetes, depression, a substance use disorder, and kidney disease. These patients often receive care from multiple physicians. A failure to coordinate care can often lead to patients not getting the care they need, receiving duplicative care, and being at an increased risk of suffering medical errors. On average, each year, one in seven Medicare patients admitted to a hospital has been subject to a harmful medical mistake in the course of their care. And nearly one in five Medicare patients discharged from the hospital is readmitted within 30 days - a readmission many patients could have avoided if their care outside of the hospital had been aggressive and better coordinated.
To better address health care quality and coordination, on March 31, 2011, the Department of Health and Human Services (HHS) released proposed new rules to help doctors, hospitals, and other providers better coordinate care for Medicare patients through Accountable Care Organizations (ACOs).
An ACO refers to a group of providers and suppliers of services (e.g., hospitals, physicians, and others involved in patient care) that will work together to coordinate care for the patients they serve with Original Medicare (that is, those who are not in a Medicare Advantage private plan). The goal of an ACO is to deliver seamless, high quality care for Medicare beneficiaries. ACOs create incentives for health care providers to work together to treat an individual patient across care settings - including doctor's offices, hospitals, and long-term care facilities. The Medicare Shared Savings Program will reward ACOs that lower growth in health care costs while meeting performance standards on quality of care and putting patients first. Patient and provider participation in an ACO is purely voluntary.
Some additional resources on Accountable Care Organizations are found below:
Prevention
As of January 1, 2011, many preventive services are under covered under Medicare if you get them from a doctor or other health care provider who accepts assignment. The preventive services that qualify are the yearly wellness exam, tobacco cessation counseling and a number of different screenings. For more information on these services visit the Medicare preventive services page on healthcare.gov. More information on the ACA and prevention can be found on SAMHSA's health reform prevention webpage.
Dual Eligible Population
The CMS Medicare-Medicaid Coordination Office is working on a variety of initiatives to improve access, coordination and cost of care for Medicare-Medicaid enrollees regarding program alignment, data and analytics and models and demonstrations.
In December 2010, CMS announced the State Demonstrations to Integrate Care for Dual Eligible Individuals, a competitive solicitation for proposals to design person-centered models that coordinate primary, acute, behavioral and long-term supports and services for Medicare-Medicaid enrollees. All States were eligible to apply. Fifteen States were selected to receive up to $1 million to support the design of programs to better coordinate care for dual eligible individuals.
The States selected:
Met the goal of aligning the full range of Medicare and Medicaid primary care, acute care, behavioral health and long-term supports and services; and
Demonstrated a medium to high level of readiness, to ensure timely implementation.
More information on the State Demonstrations to Integrate Care for Dual Eligible Individuals can be found here.
The Medicare-Medicaid Coordination Office is also working to address the longstanding barrier financial misalignment that has made it difficult to coordinate care for Medicare-Medicaid Enrollees. To begin to address this issue, CMS will test two models for States to better align the financing of these two programs and integrate primary, acute, behavioral health and long term services and supports for their Medicare-Medicaid enrollees. These two models include:
Capitated Model: A State, CMS, and a health plan enter into a three-way contract, and the plan receives a prospective blended payment to provide comprehensive, coordinated care.
Managed Fee-for-Service Model: A State and CMS enter into an agreement by which the State would be eligible to benefit from savings resulting from initiatives designed to improve quality and reduce costs for both Medicare and Medicaid.
CMS is developing a set of Frequently Asked Questions (FAQs) to better address the questions States and other stakeholders have regarding these models. Current FAQs are available below and will be updated regularly over the next several months. Please send any additional questions or comments regarding the financial alignment models to MedicareMedicaidCoordination@cms.hhs.gov.
More information on the Financial Models to Support State Efforts to Integrate Care for Medicare-Medicaid Enrollees can be found here.
Last updated: 12/23/2011
Did You Know?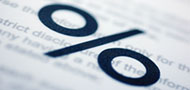 Research on California showed that treated patients reduce medical costs by 26%, and reduce ER visits by 36% when compared to a control group.
Source: Cost Offset of Treatment Services