Voices From the Field: Karl Kallgren
tags:
You are missing some Flash content that should appear here! Perhaps your browser cannot display it, or maybe it did not initialise correctly.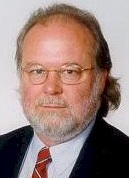 Karl Kallgren, director of the Union City Sustained Youth Development Project, talks to NCFY about the highly personalized youth program that has helped teen pregnancy rates drop by 20 percent in this rural Pennsylvania community.
Time: 4:00 | Size: 3.7 MB | Transcript