Primary Sources: Being Resilient Has Pros and Cons for Homeless Youth
tags: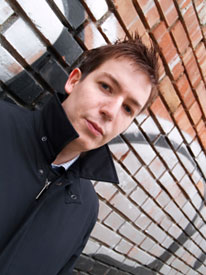 "Resiliency and Survival Skills Among Newly Homeless Adolescents: Implications for Future Interventions" (PDF, 300 KB), Vulnerable Child Youth Studies, Vol. 6, Issue 4, 2011.
What it's about: This study examined whether homeless youths' level of resiliency protects them from risk factors for HIV, including unprotected sex, hard drug use and multiple sexual partners. The authors measured resiliency in terms of youth's ability to function independently while homeless. These survival skills included, among others, avoiding hassles with the police and fights, finding a place to sleep that is safe and sheltered from bad weather, getting money and food when needed as well as finding food and getting around without money, dealing with agencies and services, identifying people who will look out for youth, and keeping in touch with people. The researchers spent two years studying 153 homeless young people between the ages of 12 and 20.
Why read it: Compared to youth with stable housing, homeless youth often have higher rates of substance use, mental illness, teen pregnancy, suicide and other problems. However, research has mostly focused on youth experiencing chronic homelessness. This study looked at youth who had been away from home for six months or less at the start of the study.
Biggest takeaways for youth workers: Being resilient can keep young people from taking risks. But because of their ability to more effectively cope with homelessness, resilient youth may be less inclined than their less-resilient peers to seek services and interventions to help them transition into stable housing. The study found that the resiliency of homeless adolescents tended to decrease over time. For this reason, the authors say it is critical to connect young people with services and stable housing before their resiliency deteriorates, using approaches such as the housing first model and supervised living situations for younger youth.
Additional references: Read the National Alliance to End Homelessness's "Housing for Homeless Youth" to learn more about combining resiliency and housing models for homeless youth.
(Publications discussed here do not necessarily reflect the views of NCFY, FYSB, or the Administration for Children and Families. Go to the NCFY literature database for abstracts of this and other publications.)