Organization
Know your mission and vision? Now you can take the steps to start your organization or program. But get ready to expand your to-do list. There are a lot of things to accomplish when you're launching a new program, from obtaining tax-exempt status to recruiting board members.
Starting Up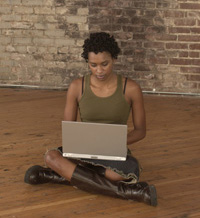 The following links will take you through the steps of starting a nonprofit, including the nuts and bolts of incorporation and tax exemption:
Tax Information for Charitable Organizations (Internal Revenue Service)
Iowa Principles and Practices for Charitable Nonprofit Excellence (PDF, 678KB) (Iowa Governor's Nonprofit Taskforce)
Get Ready, Get Set: What you need to know before starting a nonprofit (PDF, 985KB) (Center for Nonprofit Management)
The Nonprofit FAQ: Start-Up (Idealist)
Starting a Nonprofit Organization: Turning Vision Into Reality (PDF, 306KB) (BoardSource)
Planning Your Program
Working with young people requires special considerations and a welcoming environment. These resources focus on how to plan programs that meet the needs of youth:
A Guided Tour of Youth Development (PDF, 1200KB) (Networks for Youth Development)
The Exchange: Transitional Living Programs Move Homeless Youth Closer to Independence (National Clearinghouse on Families & Youth for the Family and Youth Services Bureau)
Designing and Planning a Mentoring Program (MENTOR/National Mentoring Partnership)
National CASA Guide to Program Development (PDF, 1900KB) (CASA— National Court Appointed Special Advocate Association)
A Resource Guide for Planning and Operating After-School Programs (Southwest Educational Development Library)
Running a Program (Afterschool.gov)
Partnering and Collaborating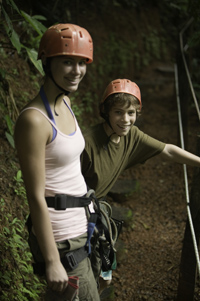 No charitable organization can work on its own. Partnerships and collaborations with other organizations, with government, and with youth and adult community members go a long way toward helping youth-serving nonprofits achieve their missions. For instance, a mentoring program might partner with schools to recruit young people who would benefit from relationships with caring adults. A youth shelter might form links with the local free clinic and food bank or become affiliated with organizations such as National Safe Place and the National Runaway Switchboard. The following online articles will teach you how to form strong, mutually beneficial partnerships and collaborations.
Community Collaboration Tool (Building Partnerships for Youth—National 4-H Council and the University of Arizona)
Building and Sustaining Partnerships (FindYouthInfo.gov)
Establishing Partnerships (Compassion Capital Fund National Resource Center Intermediary Development Series)
Building and Maintaining Community Coalitions On Behalf of Children, Youth and Families (National Network for Collaboration)
Capacity Inventory (PDF, 71KB) (Asset-Based Community Development Institute)
Creating and Maintaining Coalitions and Partnerships (Community Toolbox)
Facilities
Nonprofit managers can't be real-estate experts, and facilities costs are often high, especially for start-ups and grassroots groups with tiny budgets. These links offer advice on making well-thought space choices:
Connecting Nonprofit Organizations to Real Estate Resources (orgSPACES.org)
Rent or Own? Deciding on Headquarters Tests Financial Decisions (NonProfit Times)
Nonprofit Centers Network (membership organization for multitenant nonprofit centers, which house multiple nonprofits, with tenants often sharing resources such as computer networks and conference rooms)
Board Management
A nonprofit's board oversees its general governance, hiring top management, overseeing financial affairs, and representing the group to the community, among other responsibilities. While the board does not supervise day-to-day activities, board members and the executive director work together closely to achieve the organization's mission. A strong, diverse board is essential to creating an effective nonprofit.
New Mexico Guide to Board Members of Nonprofit Organizations (New Mexico Attorney General's Office)
Resources for Nonprofit Organizations: Board of Directors (Idealist)
Board Café (CompassPoint Nonprofit Services)