Guide to Starting and Managing a Youth Program
This guide is for you if you dream of starting your own nonprofit organization to give young people in your community better opportunities, but don't know where to begin. Or perhaps you're already part of a youth-serving charity and you simply need a few pointers.
There are many resources (a wealth of them online) that can help you navigate how to start and manage a nonprofit organization that serves youth and their families. Rather than duplicate information that's already out there, this guide attempts to put you on the right track by guiding you to websites written just for grassroots organizers and youth service professionals.
Introduction
Starting and running a youth program has a sort of "flow." The steps you need to take depend on where you are in the process. Take a look at this diagram to get a sense of the areas in which you might need help:
You may be in the idea stage if you are trying to figure out exactly how you want to help young people.
If you already have a thought-out idea but you need the organizational structure and partners to make it happen, you may be in the organization stage.
When you've already come up with the design for a program, but you need cash or other resources to put it in place, this is the funding stage.
Once you've got an established organization or program, but you feel there's room for improvement, you're in the best practices stage.
When you want to prove that you're accomplishing what you set out to do with a program that's up and running, this is the evaluation stage.
You may have noticed that the stages overlap and that some tasks, such as fundraising and evaluation, happen continually rather than at one particular moment in the life of a program.
NOTE: Inclusion of links to websites and publications in this guide does not imply an endorsement of those resources, or of the opinions expressed in them, by the National Clearinghouse on Families & Youth, the Family and Youth Services Bureau, or the U.S. Department of Health and Human Services.
Focusing on the Positive
First, a few words about taking a positive approach to working with young people. Positive Youth Development, or PYD, has proved to be especially effective as an overarching framework for youth services.
PYD is the idea that, given guidance and support from caring adults, all youth can grow up healthy and happy, making positive contributions to their families, schools, and communities. Organizations that use PYD to underpin their youth work favor leadership and skill-building opportunities, which give youth feelings of competence and power.
PYD includes the concept of "youth involvement." Involving youth might mean helping them to create their own treatment plans and to envision their own life goals, inviting them to serve on your board, soliciting their input on new programs, asking them to plan an event with adult support, giving them opportunities to serve their communities, or simply empowering them to make their own choices. Youth involvement is always coupled with adult support and guidance.
In a similar vein, organizations should strive to involve families, schools and communities in their work. For more information about how to do this, visit FindYouthInfo.gov.
Many Ways to Help Young People
Before you jump into the world of designing programs for young people, ask yourself a question: "Can I help youth in my community without starting something new?"
One way to help young people is to get involved with an already existing organization. Many youth-serving organizations need volunteers, board members, donors, and qualified staff members.
Before you get started, you may want to learn what's already happening in your community. You can do so by consulting FindYouthInfo.gov, which includes a searchable database of youth programs.
Another way to find a youth-serving agency near you is to visit the Family and Youth Services Bureau website to locate federally funded programs that shelter runaway and homeless youth, mentor children of prisoners, and work to prevent teen pregnancy.
You might also contact a local school or community center, your state's department of health and human services, your local mentoring network, or a national youth-serving organization such as the National Runaway Switchboard, National Safe Place, 4-H, Boys and Girls Clubs of America, Big Brothers Big Sisters.
Using This Guide
But what if your town, neighborhood, or community lacks already established organizations or programs that meet the needs of young people? Then, you may want to continue reading for guidance on how to start your own program for youth. The following sections will take you through the stages of establishing a program, linking you to useful online resources along the way.
Of course, a website can't substitute for assistance from another human being. At every step on your road to launching a youth program, you can get help in a number of ways:
Idea
To help young people, you first have to identify the issue you want to address, whether that is substance abuse, youth homelessness, lack of educational opportunities, or something else. Next, study the need so that you can prove to community leaders and funders that it exists. Finally, devise a plan for how you will address the problem.
For instance, perhaps you feel that young people in your community have nowhere to go after school. You might conduct a survey of middle and high school students in your neighborhood, to find out whether they need a place to hang out after school and what kinds of activities they would want such a place to offer. Then, using the information you've gathered in your survey, you can begin making the case for an afterschool program that will suit the needs of young people in your community.
Make sure to involve youth and adult community members in all steps of the idea stage so that your efforts are community-based, rather than imposed on people.
Assessing the Need
A comprehensive community needs assessment will help you identify the particular problem you would like to address, which young people would benefit from your help, and what kind of solution will best address their needs. The following links tell you how to conduct an assessment of your community.
Community Assessment (FindYouthInfo.gov)
Assessing Community Needs and Resources (Community Toolbox)
Conducting a Community Assessment (North Central Regional Educational Laboratory)
Map My Community (FindYouthInfo.gov)
Making the Case
A case statement or concept paper lays out the need for the services you propose and how you intend to deliver those services. Writing one is a good first step toward planning a new program, asking for financial support, and recruiting others to your cause. Learn how by following the links below.
Draft a Concept Paper (City of Washington, DC, Business Resource Center)
How to Write a Comprehensive Case Statement for a Non-Profit Organization (Rescue Mission Foundation)
Defining Your Mission
A mission statement declares your organization's reason for being, expresses your group's core values, and provides direction for every decision you make. The links below take you through the steps of defining your mission and getting it down on paper.
Determine the Mission (City of Washington, DC, Business Resource Center)
Establishing a Vision and Mission (Community Toolbox)
How to Write a Mission Statement (PDF, 81KB) (The Grantsmanship Center)
Organization
Know your mission and vision? Now you can take the steps to start your organization or program. But get ready to expand your to-do list. There are a lot of things to accomplish when you're launching a new program, from obtaining tax-exempt status to recruiting board members.
Starting Up
The following links will take you through the steps of starting a nonprofit, including the nuts and bolts of incorporation and tax exemption:
Tax Information for Charitable Organizations (Internal Revenue Service)
Iowa Principles and Practices for Charitable Nonprofit Excellence (PDF, 678KB) (Iowa Governor's Nonprofit Taskforce)
Get Ready, Get Set: What you need to know before starting a nonprofit (PDF, 985KB) (Center for Nonprofit Management)
The Nonprofit FAQ: Start-Up (Idealist)
Starting a Nonprofit Organization: Turning Vision Into Reality (PDF, 306KB) (BoardSource)
Planning Your Program
Working with young people requires special considerations and a welcoming environment. These resources focus on how to plan programs that meet the needs of youth:
A Guided Tour of Youth Development (PDF, 1200KB) (Networks for Youth Development)
The Exchange: Transitional Living Programs Move Homeless Youth Closer to Independence (National Clearinghouse on Families & Youth for the Family and Youth Services Bureau)
Designing and Planning a Mentoring Program (MENTOR/National Mentoring Partnership)
National CASA Guide to Program Development (PDF, 1900KB) (CASA— National Court Appointed Special Advocate Association)
A Resource Guide for Planning and Operating After-School Programs (Southwest Educational Development Library)
Running a Program (Afterschool.gov)
Partnering and Collaborating
No charitable organization can work on its own. Partnerships and collaborations with other organizations, with government, and with youth and adult community members go a long way toward helping youth-serving nonprofits achieve their missions. For instance, a mentoring program might partner with schools to recruit young people who would benefit from relationships with caring adults. A youth shelter might form links with the local free clinic and food bank or become affiliated with organizations such as National Safe Place and the National Runaway Switchboard. The following online articles will teach you how to form strong, mutually beneficial partnerships and collaborations.
Community Collaboration Tool (Building Partnerships for Youth—National 4-H Council and the University of Arizona)
Building and Sustaining Partnerships (FindYouthInfo.gov)
Establishing Partnerships (Compassion Capital Fund National Resource Center Intermediary Development Series)
Building and Maintaining Community Coalitions On Behalf of Children, Youth and Families (National Network for Collaboration)
Capacity Inventory (PDF, 71KB) (Asset-Based Community Development Institute)
Creating and Maintaining Coalitions and Partnerships (Community Toolbox)
Facilities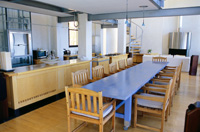 Nonprofit managers can't be real-estate experts, and facilities costs are often high, especially for start-ups and grassroots groups with tiny budgets. These links offer advice on making well-thought space choices:
Connecting Nonprofit Organizations to Real Estate Resources (orgSPACES.org)
Rent or Own? Deciding on Headquarters Tests Financial Decisions (NonProfit Times)
Nonprofit Centers Network (membership organization for multitenant nonprofit centers, which house multiple nonprofits, with tenants often sharing resources such as computer networks and conference rooms)
Board Management
A nonprofit's board oversees its general governance, hiring top management, overseeing financial affairs, and representing the group to the community, among other responsibilities. While the board does not supervise day-to-day activities, board members and the executive director work together closely to achieve the organization's mission. A strong, diverse board is essential to creating an effective nonprofit.
New Mexico Guide to Board Members of Nonprofit Organizations (New Mexico Attorney General's Office)
Resources for Nonprofit Organizations: Board of Directors (Idealist)
Board Café (CompassPoint Nonprofit Services)
Best Practices
Whether your organization is just getting started or is an established pillar of your community, learning what others have done to improve their programs can help you provide the best environment possible for the youth you serve and for your frontline staff.
Model Programs and Best Practices
Here, you'll find links to model program guides and summaries of best practices in youth development and related fields.
Program Directory (FindYouthInfo.gov)
Identifying and Promoting Best Practices (Compassion Capital Fund National Resource Center Intermediary Development Series)
Office of Juvenile Justice and Delinquency Prevention's Model Programs Guide (U.S. Department of Justice)
A Self-Study Guide for Managers and Staff of Primary Support Programs for Young People (Chapin Hall)
Effective Practices Collection (Corporation for National & Community Service)
Elements of Effective Practice (MENTOR/National Mentoring Partnership)
Faith in Partnership: Lessons from the Winning Models of Multi-Sector Collaboration in the 2005 'Partners in Transformation' Awards Program (FASTEN)
PEPNet – The Promising and Effective Practices Network (National Youth Employment Coalition)
Innovative Strategies for Youth with Disabilities (National Collaborative on Workforce and Disability)
Promising Practices in Afterschool (Academy for Educational Development Center for Youth Development and Policy Research)
Promising Practices (The After-School Corporation)
Promising Practices Catalog (The Finance Project)
Staffing, Recruiting and Retention
Working with young people requires a certain set of skills and abilities. Follow the links below for resources on recruiting, training, and retaining top-quality youth service professionals.
4-H Apprenticeship Program On-the-Job Learning Syllabus (PDF, 142KB) (National Association of Extension 4-H Agents)
Capturing Promising Practices in Recruitment and Retention of Frontline Youth Workers (National Youth Development Information Center)
Core Competencies for Youth Work (PDF, 2000KB) (Networks for Youth Development)
Hired for Good (PDF, 105KB) (Center for the Study of Social Policy)
Improving the Quality of Human Services Through Results-Oriented Human Resource Management (PDF, 456KB) (Center for the Study of Social Policy)
Professional Development (National Collaborative on Workforce and Disability)
Professional Development Series (National Youth Development Information Center)
So You Want To Work With Youth? (PDF, 6200KB) (Youth Development Institute)
Youth Work Central (Health Resources in Action's BEST Initiative)
Funding

Every nonprofit organization needs diverse sources of funding to keep its programs going. Many government or foundation grants pay for some things but not others: start-up costs but not facilities costs, programming costs but not operating costs.
In addition to the Federal government and national foundations, funding sources can include individuals in your community, local businesses and corporations, State or local government agencies, and community foundations. Often, gifts from individual community members provide the most versatile funding, allowing you to pay for many things that institutional grantors won't cover.
Proposal Writing and Fundraising
The following resources will help you apply for Federal and private funds, research funders, write a successful grant proposal, and learn about successful fundraising methods:
Maximizing Program Services Through Private Sector Partnerships and Relationships (PDF, 2500KB) (Substance Abuse and Mental Health Services Administration)
Effective Fundraising (FASTEN)
Grassroots Fundraising Journal
Guide to Funding Research (Foundation Center)
Proposal Writing Short Course (Foundation Center)
Sources of Funding
Look to these links for lists or databases of funders and grant programs, both government and private.
Grants.gov (U.S. Government)
Catalog of Federal Domestic Assistance
Federal Funding Sources (Afterschool.gov)
Find Funders (Foundation Center)
Afterschool Funding Database (Afterschool Alliance)
Funding Resources (The Grantsmanship Center)
Guide to Federal Resources for Youth Development (PDF, 1300KB) (Civic Enterprises)
Obtaining Federal Grants for Mentoring (MENTOR/ National Mentoring Partnership)
Philanthropy News Digest's RFP Bulletin (Foundation Center)
Youth Funders Database (The After-School Corporation)
Evaluation
Evaluation helps you to know if what you're doing works. Though it may seem like a final step, it should be integrated into your work from the initial planning stages. More and more, funders, including private foundations and the Federal government, ask grantees to show the outcomes of their work. Even more important, evaluation helps you keep tabs on how effective a program is so you can make sure to give young people the best service possible.
Evaluation and Outcomes Measurement
The links below give guidance on how to evaluate programs and measure outcomes:
Outcomes Measurement (Compassion Capital Fund National Resource Center Intermediary Development Series)
Evaluation (Children, Youth and Families Education and Research Network)
The Handbook of Positive Youth Outcomes (PDF, 2,700 KB) (Networks for Youth Development)
ImProves Outcomes Toolkit: Measuring What Matters Most in Child and Youth Services (PDF, 673 KB) (New England Network for Youth)
First Steps in Evaluation (PDF, 2,900 KB) (Search Institute)
Measuring Youth Program Quality: A Guide to Assessment Tools (Forum for Youth Investment)
Outcomes Measurement Resource Network (United Way of America)
Tools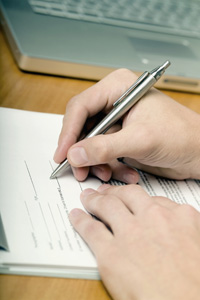 The links below give information about tools for assessing programs and measuring outcomes. Several of the tools are discussed in the Forum for Youth Investment report "Measuring Youth Program Quality: A Guide to Assessment Tools."
Afterschool Program Assessment System (National Institute on Out-of-School Time)
Building Partnerships for Youth Program Assessment Tool (Building Partnerships for Youth—National 4-H Council and the University of Arizona)
Out of School Time Observation Instrument (PDF, 370 KB) (See Appendix C) (Policy Studies Associates, Inc.)
New York State Afterschool Network Program Quality Self-Assessment Tool (New York State Afterschool Network)
Promising Practices Rating Scale (PDF, 102 KB) (Wisconsin Center for Education Research and Policy Studies Associates, Inc.)
Quality Assurance System (Foundations, Inc.)
Youth and Adult Leaders for Program Excellence: A Practical Guide for Program Assessment and Action Planning (ACT for Youth)
Youth Program Quality Assessment (High/Scope Educational Research Foundation)
General Resources
Afterschool Alliance
Promotes quality, affordable afterschool programs for all children
Afterschool.gov
Connects afterschool providers to Federal resources that support children and youth during out-of-school time
American Youth Policy Forum
Provides training on youth issues for policymakers and youth service professionals
America's Promise Alliance
Works to ensure that every child in America has the fundamental resources he or she needs to be ready for the future
Asset-Based Community Development Institute
Promotes "community assets" as the key building blocks in community revitalization efforts
BoardSource
Strengthens boards of directors through its consulting practice, publications, tools, and membership program
Center for Nonprofit Management
Provides professional development, consulting services, and technology training to nonprofit organizations
Chronicle of Philanthropy
Biweekly newspaper covering the nonprofit world
Compassion Capital Fund Toolkit for Faith-Based and Community Organizations
Tools from the Federal government's Compassion Capital Fund, which helps faith-based and community organizations increase their effectiveness
Corporation for National and Community Service Resource Center
Resources from the Corporation for National and Community Service, the Federal agency that promotes American volunteerism
FASTEN – Faith and Service Technical Education Network
Produces and disseminates educational materials on best practices in faith-based services
FindYouthInfo.gov
The U.S. government website that helps you create, maintain, and strengthen effective youth programs. Included are youth facts, funding information, and tools to help you assess community assets, generate maps of local and federal resources, search for evidence-based youth programs, and keep up-to-date on the latest, youth-related news.
Forum for Youth Investment
Provides information, technical assistance, training, network support, and partnership opportunities to improvement youth investment and youth involvement
Foundation Center
Provides information about foundations and the nonprofit world and training on fundraising and proposal writing
Free Management Library
Articles on all aspects of for-profit and nonprofit management
The Finance Project
Provides nonprofit and government initiatives that aim to improve the lives of children, families, and communities with information on how to enhance policies, programs, and financing strategies
The Grantsmanship Center
Free and low-cost publications and training on proposal writing, fundraising, and nonprofit management
Innovation Center for Community and Youth Development
Provides training, technical assistance, tools, and publications to youth development organizations
MENTOR/National Mentoring Partnership
Information for mentors and mentoring organizations
National Conference of State Legislatures
Tracks policies and programs on youth violence, out-of-school time programs, youth engagement in civic and policy development, youth in transition, and youth at risk
National Governors Association
Through its Center for Best Practices, studies a number of issues related to vulnerable youth, including the transition from foster care, young adults with disabilities, and positive youth development
National League of Cities
Through its Institute for Youth, Education, and Families, provides publications, technical assistance, audioconferences, and other resources that help municipal leaders implement and strengthen policies and programs for children and youth
Nonprofit Genie
Expert answers to frequently asked questions about nonprofit management, from 990 Forms to volunteer management
Nonprofit Good Practice Guide
A project of the Dorothy A. Johnson Center for Philanthropy & Nonprofit Leadership at Grand Valley State University that covers nonprofit governance, communication, fundraising, and other issues
Nonprofit Law Resource Library
Information on subjects pertaining to nonprofit law including nonprofit start-up issues, State filing and compliance, governance and board questions, mergers and affiliations, nonprofit entrepreneurship, and charitable contributions
Nonprofit Times
Weekly newspaper about nonprofit management
NPower Network
Technology services for nonprofits
Public/Private Ventures
Public policy research on issues related to youth
Search Institute
Promotes the "40 Developmental Assets," which it deems essential to raising successful young people
TechSoup – The Technology Place for Nonprofits
Technology support for nonprofits, including access to free or donated hardware and software
Tools for Nonprofits
Idealist.org's links to online resources for nonprofits, on topics ranging from startup to fundraising to recruiting volunteers
USA.gov for Nonprofits
Portal linking to Federal information for nonprofit organizations
White House Office of Faith-Based and Neighborhood Partnerships
Links to technical assistance, grant opportunities, and Federal agency centers for faith-based and neighborhood partnerships
Youth on Board
Promotes youth leadership, participation, and decisionmaking through publications, customized workshops, and technical assistance
Youth Service America
Promotes volunteer opportunities for young people and sponsors National & Global Youth Service Day each April
Youth Today
Monthly newspaper for youth service professionals
End of document. To return to the table of contents, click "Main Page" below.