PEERx Partners
The American School Counselor Association supports school counselors' efforts to help students focus on academic, personal/social and career development. ASCA provides professional development, publications and other resources, research and advocacy to more than 31,000 professional school counselors worldwide.
The California Health Collaborative serves the needs of individuals with limited access to health care resources. Their Lock It Up Project is a community-based prevention project that raises awareness of the risks associated with prescription drug abuse among youth and young adults in Fresno County, California.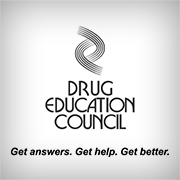 The Drug Education Council, a partner agency of the Baldwin County United Way and the United Way of Southwest Alabama, is dedicated to promoting a drug-free society, preventing chemical dependency, and providing quality education, information, and intervention programs.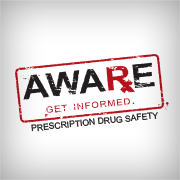 AWARxE, a program of the NABP Foundation, is an information source providing authoritative resources about medication safety, prescription drug abuse, medication disposal, and safely buying medications on the Internet.
The National Education Association Health and Information Network launched a curriculum program called Rx for Understanding to help educators teach their students about the misuse, abuse, and proper use of prescription drugs.  It is a set of standards-based teaching materials (lesson plans and accompanying resources) for use with students in grades 5-8 that are aligned to the National Health Education Standards and the Common Core State Standards. Additionally, they will be releasing a curriculum for grades 9-12 in 2013.
NIMH's Outreach Partnership Program works to increase the public's access to science-based mental health information through partnerships with national and state nonprofit organizations. Outreach Partners disseminate NIMH research findings and educational materials to the public throughout their states and local communities.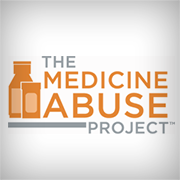 The Medicine Abuse Project is a unifying campaign that brings together families, communities, industry, health care professionals, educators, law enforcement, and government officials to curb teen medicine abuse, and ultimately save lives.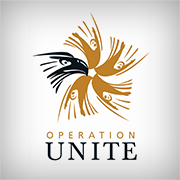 Operation UNITE works to rid communities of illegal drug use through undercover narcotics investigations, coordinating treatment for substance abusers, providing support to families and friends of substance abusers, and educating the public about the dangers of using drugs. They hold an annual Rx Drug Abuse Summit to bring together advocates and professionals to specifically address the prescription drug abuse problem.
SADD is a youth-based education, prevention, and activism organization dedicated to preventing destructive decisions, particularly underage drinking, other drug use, risky and impaired driving, teen violence, and teen suicide.
The Office of Safe and Healthy Schools implements drug and violence prevention activities; activities that promote the health and well-being of students in elementary and secondary schools, and institutions of higher education; and school preparedness activities that contribute to improved conditions for learning. 
The Governor's Prevention Partnership is a statewide, nonprofit public-private alliance, building a strong, healthy future workforce through leadership in mentoring and prevention of youth violence and bullying, underage drinking, and substance abuse.  Resources for parents, educators, and young people related to each of the organization's program initiatives can be found on their Web site.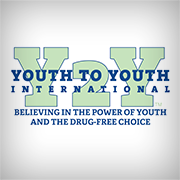 Youth to Youth is a community-based drug prevention and youth leadership program focusing primarily on middle and high school students.  The goal of its many projects is harnessing the powerful influence of peer pressure making it a positive, peer led force, encouraging young people to live free of tobacco, alcohol, and other drugs.