This easy-to-search resource can help you learn about new ways to address eye health issues and replicate eye health-related projects in your community. Visit the Healthy Vision Community Programs Database.
---
The National Eye Health Education Program is coordinated by the National Eye Institute, National Institutes of Health, U.S. Department of Health and Human Services. This administrative document may be reprinted without permission.
---
Letter From the Chair of the NEHEP Planning Committee
As professionals, we know that thorough eye health screening requires attention to the overall health profile of our patients. An essential piece of information with implications for treatment is whether the patient has diabetes. Dilated eye exams play a crucial role in detecting diabetic eye disease in its early, treatable stages. Health education, therefore, has an important role to play in reducing the disease burden of diabetes.
It is estimated that 26 million Americans have diabetes, and diabetic retinopathy is the leading source of blindness in individuals between the ages 20 and 74.1 Given the scale of the challenge, partnerships are important for improving the quality of eye care for people with diabetes. The fact that November has been declared "American Diabetes Month" by the American Diabetes Association affords healthcare professionals and other community leaders an opportunity to promote annual dilated eye examinations for people with diabetes.
The National Eye Health Education Program (NEHEP) has made significant strides in reaching people with diabetes with eye health education. This issue of Outlook includes NEHEP resources that health-care professionals and lay health workers can use to educate people about diabetic eye disease. These resources include the Diabetes and Healthy Eyes Toolkit and e-cards that can be sent to people with diabetes, as well as to family and friends who provide support, to remind them of the need to have dilated eye examinations. You will also find information on other diabetic eye disease resources and strategies to use with people who have diabetes.
Hispanics/Latinos have higher rates of diabetes and diabetic eye disease than non-Hispanic Whites. In this issue of Outlook, we highlight resources that are tailored to Hispanic/Latino populations and also highlight resources developed by the Office of Minority Health to increase awareness of cultural competency in health care and for improving the health of minorities with disabilities. A variety of NEHEP resources are available in Spanish.
Audio resources are an effective way to help provide information to people who are visually impaired. Another story in this Outlook issue highlights a project by the Diabetes Association of Greater Cleveland to improve foot care for people with diabetes and visual impairment by providing them with recorded resource materials.
We invite you to contact us and let us know about the ways you are addressing diabetic eye disease through health education efforts. Also, as always, we welcome input on ideas for articles that you would find useful and would like to see in future issues of Outlook. We look forward to hearing from you.
Anne Louise Coleman, M.D., Ph.D.
Chair, National Eye Health Education Program Planning Committee
Frances and Ray Stark Professor of Ophthalmology
Jules Stein Eye Institute
David Geffen School of Medicine at UCLA
and Professor of Epidemiology
UCLA School of Public Health
---
Educating Your Community About Diabetic Eye Disease
American Diabetes Month in November provides an opportune time to raise public awareness about the need for people with diabetes to have dilated eye exams. Diabetic eye disease is a complication of diabetes that includes diabetic retinopathy, cataract, and glaucoma; all can cause severe vision loss or blindness. There are often no symptoms in the early stages of diabetic eye disease, but it can be detected and treated in its early stages.
Share information with people in your community, as well as with family, friends, and colleagues. The National Eye Health Education Program (NEHEP) has a variety of materials in English and Spanish available to help you. In addition to the Diabetes and Healthy Eyes Toolkit and diabetic eye disease e-cards described in this issue of Outlook, the following are examples of materials and resources with ideas about how to use them. You can find these materials, as well as additional ideas on how you can make a difference on the NEHEP Diabetic Eye Disease Program page.
Diabetic Eye Disease Education Website
What You Can Do: Link others to this consumer-friendly site where they can learn about early detection, treatment, and follow-up care for diabetic eye disease. They'll also find information on organizations providing financial assistance for eye care and questions to ask an eye care professional.
How You Can Do It: Post the link on your intranet or website. Include information about the website in e-mails and newsletters to your constituents.
Diabetic Eye Disease Vodcast
What You Can Do: Help others understand how diabetes affects vision. In this video, NEI's Dr. Rachel Bishop discusses diabetic eye disease and what treatments are available.
How You Can Do It: Link to this vodcast from your website, share it through your social media outlets or send a link to the vodcast to others.
Medicare Benefit Cards
What You Can Do: Help others obtain the diabetic eye disease and glaucoma benefit under Medicare. The card contains information about benefit eligibility and where to go to learn more.
How You Can Do It: Distribute this card at health fairs, clinics, and other community locations. Place the cards in your cafeteria or lunch room with a note to "Take one for someone you care about." Work with local pharmacies to make the cards available to their customers.
¡Ojo con su visión! (Watch Out for Your Vision!)—Photonovella
What You Can Do: Help those in the Hispanic/Latino community better understand diabetes and the importance of having a dilated eye exam at least once a year.
How You Can Do It: Distribute this booklet at locations that provide programs and services to the Hispanic/Latino community, such as community clinics and centers, libraries, and houses of worship.
Don't Lose Sight of Diabetic Eye Disease Brochure
What You Can Do: Make sure that eye care professionals in your community know about this brochure, or give it to people with diabetes with whom you work.
How You Can Do It: Stop in at local eye care professionals' offices and ask them to make it available to their patients. Leave a copy and be sure to provide information about how they can order it. If you work with diabetes self-management programs, give this brochure to patients you work with.
Print and Radio Public Service Announcements (PSAs)
What You Can Do: Enlist the mass media. NEI offers a variety of downloadable print and radio PSA scripts about diabetic eye disease.
How You Can Do It: Download print PSAs, available in a variety of sizes, and ask the editor of your local newspaper to run them. Use NEI ready-made scripts to record PSAs that your organization can play on your hold line or distribute to local radio stations.
Don't Lose Sight of Diabetic Eye Disease Drop-in Article
What You Can Do: Inform people with diabetes and those who care about them know about what they can do to protect their vision.
How You Can Do It: Put this article in your company or organizational newsletter or post it on your company bulletin board or intranet. Contact the marketing or health education department at the nearest hospital to see if they can place the article in the publication that they produce and distribute to the community. Get in touch with a newspaper health editor and request that the article be printed.
---
Send a Diabetic Eye Disease E-Card
E-cards are available to help remind people with diabetes and those who care for them about the importance of comprehensive dilated eye exams in protecting their vision. These e-cards, available in both English and Spanish, reinforce the message that diabetic eye disease has no early warning signs and that it's important to have a dilated eye exam at least once a year to detect eye disease before vision loss has occurred.
All people with diabetes, both type 1 and type 2, are at risk for vision loss from diabetic eye disease. Help spread the word about the importance of dilated eye exams by sending a personalized e-card to someone you care about or putting a diabetic eye disease E-card Web button on your website so people can send e-cards to others. Each of these cards provides a link to the National Eye Institute Diabetic Eye Disease Education Web page for recipients to get more information about the eye complications of diabetes and what they can do to protect their sight.
Send an English E-card.
Send a Spanish E-card.
---
NEHEP Diabetes and Healthy Eyes Toolkit Can Help Community Health Workers

Community health workers play an integral role in helping people with diabetes manage all aspects of their disease, especially in Hispanic/Latino communities. The National Eye Health Education Program (NEHEP) developed a Diabetes and Healthy Eyes Toolkit to help educate people about diabetes and its eye complications. Available in both English and Spanish, the Toolkit contains science-based, user-friendly materials about diabetes and eye health that enable community health workers to provide sight-saving information to groups of people with diabetes, as well as their family and friends.
The toolkit features a variety of resources:
A flipchart with talking points and colorful graphics for use in small group settings.
A module that provides step-by-step guidance, information, and activities for delivering an educational workshop on diabetic eye disease.
A full-color photonovella-style booklet about the importance of proper eye care for people with diabetes and other diabetic eye disease materials.
An order form for bulk quantities of educational materials.
An evaluation form.
A CD with printable versions of the flipchart, module, and other educational materials.
By using the Toolkit and other resources available from NEHEP, community health workers can play a crucial role in educating people with diabetes about the importance of getting a comprehensive dilated eye exam at least once a year and seeking the appropriate follow-up care for eye diseases.
If you are a community health worker or work with them in your programs, order a copy of the Toolkit today! Materials are also available for download. To learn more, visit http://www.nei.nih.gov/diabetestoolkit.
---
Minority Health Advisory Committee Issues Disability Report

The U.S. Department of Health and Human Services Advisory Committee on Minority Health has published a report of targeted recommendations for improving the health of minorities with physical disabilities. The report, Assuring Health Equity for Minorities with Disabilities: A Statement of Principles and Recommendations, discusses health inequities for persons with disabilities, lack of provider competency in disabilities as a barrier to care, marginalization, forgotten and vulnerable populations, and the lack of data and research on health inequities among people with disabilities. The full report can be viewed at http://minorityhealth.hhs.gov/Assets/pdf/Checked/1/ ACMHHealthDisparitiesReport.pdf.
---
Lions Clubs International Works With NEHEP To Co-brand Resources
The National Eye Health Education Program (NEHEP) and Lions Clubs International (LCI) have partnered to create co-branded resources that Lions clubs can use to promote eye health awareness in their communities. Eye-catching handouts, posters, PowerPoint presentations and other materials are available for Lions to present educational sessions about vision changes that can occur with age, the importance of eye health, and the need for regular comprehensive dilated eye exams. These new resources have rejuvenated the Lions Eye Health Program (LEHP).
For nearly 100 years, Lions members have been involved with blindness prevention and improving eye care for millions worldwide. Their work includes sharing educational information to heighten awareness about glaucoma, diabetic retinopathy, age-related macular degeneration and other eye diseases and conditions that can cause vision loss or blindness. The first new co-branded module, Making Vision a Health Priority, part of the NEHEP See Well for a Lifetime Toolkit, was introduced in July to members attending the Lions 94th International Convention in Seattle, Washington. During 2011-2012, LCI will add two more co-branded modules to the Lions Eye Health Program: Age-Related Eye Diseases and Conditions and Low Vision.
In September, NEHEP representatives conducted a training workshop for Lions attending the USA/Canada Lions Leadership Forum in Anchorage, Alaska. The training featured the co-branded Making Vision a Health Priority module and other NEHEP resources for Lions to use to implement effective sight projects in their communities.
The content in the co-branded modules is universal, and LCI will translate these resources into the official languages of the association, making them available for Lions to use around the world. This will enable Lions worldwide to have greater access to professional, fact-based eye health resources.
For more information, contact Marilee Kadar, at Marilee.Kadar@lionsclubs.org.
---
Make a Plan To Manage Diabetes and Prevent Complications
In observance of American Diabetes Month in November, the National Diabetes Education Program (NDEP) encourages people with diabetes to make a plan to manage their disease and prevent diabetes-related complications.
People with diabetes can develop serious health problems, such as vision loss. Diabetes can damage the blood vessels of the eye, potentially leading to blindness. While people with diabetes are at an increased risk of vision problems, many people with diabetes can avoid long-term problems by setting goals for their health and taking steps to manage their diabetes.
If you have a patient with diabetes, setting goals for managing their diabetes can have a significant impact on their health. Making decisions about nutrition, physical activity, medicines, and schedules can be an everyday challenge. Learn more about how you can help your patients make changes in their life to reach their goal. Visit the "Make a Plan" section of the NDEP Diabetes HealthSense webpage.
In addition, encourage your patients to check out the NDEP 4 Steps to Control Your Diabetes. For Life. to learn more about managing diabetes and Small Steps. Big Rewards. Your GAME PLAN to Prevent Type 2 Diabetes to prevent or delay diabetes and its complications. Order these free resources and others by visiting the NDEP website at www.YourDiabetesInfo.org or calling 1-888-693-NDEP (1-888-693-6337), TTY: 1-866-569-1162.
For more information, contact Diane Tuncer, deputy director of the National Diabetes Education Program at Diane.Tuncer@nih.gov.
---
Office of Minority Health Launches New "Think Cultural Health" Website
Think Cultural Health is a new website dedicated to advancing health equity at every point of contact. With growing concerns about health inequities and the need for health care systems to reach increasingly diverse patient populations, cultural competence has become more and more a matter of national concern.
Providers can take the first step to improve the quality of health care services given to diverse populations. By learning to be more aware of their own cultural beliefs and more responsive to those of their patients, providers can think in ways they might not have before. That can lead to self-awareness and, over time, changed beliefs and attitudes that will translate into better health care.
This site, sponsored by the U.S. Department of Health and Human Services Office of Minority Health (OMH), offers the latest resources and tools to promote cultural and linguistic competency in health care. You may access free and accredited continuing education programs as well as tools to help you and your organization provide respectful, understandable and effective services.
Think Cultural Health is the flagship initiative of the OMH Center for Linguistic and Cultural Competence in Health Care. The goal of Think Cultural Health is to "Advance Health Equity at Every Point of Contact" through the development and promotion of culturally and linguistically appropriate services.
Learn more by visiting the Think Cultural Health website at https://www.thinkculturalhealth.hhs.gov/index.asp.
---
National Keratoconus Foundation Celebrates 25
th

Anniversary
This year, 2011, marks the 25th Anniversary of the National Keratoconus Foundation (NKCF), an educational and outreach program of the Discovery Eye Foundation and an organization within the NEHEP Partnership. The NKCF was founded in 1986 to increase the awareness and understanding of keratoconus (KC) and to support scientific research into the cause and treatment of this eye disease.
KC is an eye condition in which the normally round dome-shaped cornea progressively thins, causing a cone-like bulge to develop, resulting in significant visual impairment. Abnormalities of the cornea caused by keratoconus severely affect the way an individual sees the world, making simple tasks, like driving, watching TV, or reading, difficult.
The NKCF provides support and information to those with keratoconus and their families with educational booklets, a comprehensive website (www.nkcf.org), newsletters and monthly E-Updates to help them better understand and cope with this condition. Patient Education Seminars, organized in cities throughout the country, bring patients together and offer information on treatment and research. Many have never met another person with this condition and these seminars provide a rare opportunity to meet others with KC.
The NKCF supports research and encourages researchers to work together to discover the causes, new technology for treatment and eventual cure of keratoconus by sponsoring collaborative meetings bringing together international groups of ophthalmologists, optometrists and researchers to explore all aspects of this condition. They also share scientific and clinical findings; discuss theories on the causes, progression, and treatment; and plan topics for future research.
For a quarter of a century, the NKCF has been the "go to" organization for those with KC, and it looks forward to expanding its programs in the future.
For more information about NKCF, visit http://www.nkcf.org or-email info@nkcf.org.
---
EyeCare America Urges Action During World Blindness Awareness Month
EyeCare America, the public service program of the Foundation of the American Academy of Ophthalmology, provides eye care to medically underserved seniors and those at increased risk for glaucoma. Since May 2010, EyeCare America's innovative new online referral center has referred more than 10,000 eligible people to receive eye care from volunteer ophthalmologists. Nearly 1,000 people who wanted to find out if they were eligible were helped by someone with a computer on their behalf.
To be eligible for EyeCare America services, an individual must comply with the following:
Be a U.S. citizen or legal resident
Be age 65 or older
Not have seen an ophthalmologist in three or more years
Not have HMO or Veterans Assistance care
During World Blindness Month in October, EyeCare America invites you to take action and help the older adults in your life if they are eligible for eye care. Case workers, clinicians, family members, and friends can help those without computers find the eye care they need in just minutes at http://www.eyecareamerica.org.
Using this online referral service also enables EyeCare America partners (like senior centers) to find out how many people they have been able to help get care.
Eyecare America also offers free bookmarks and brochures to distribute to those in need of eye care. For more information, contact Gail Nyman-York at 877–887–6327.
---
HVCA Spotlight: Diabetes Association of Greater Cleveland
As a recipient of a 2010 Healthy Vision Community Award (HVCA), The Diabetes Association of Greater Cleveland (DAGC) created the Nonvisual Foot Care for People with Diabetes and Visual Impairment project—a program designed to distribute recorded instructions for a vision rehabilitation technique involving nonvisual self-inspection of feet by people with diabetes and visual impairment.
Joining with two other organizations, the Ohio College of Podiatric Medicine and the Cleveland Sight Center, DAGC tried to build on the success of an earlier project, which in 2003 recorded a set of materials for diabetes self-management education for use by people with visual impairment. For the new project, the materials were updated and pilot-tested to include nonvisual foot care materials. The organizations revised the text for the recordings, "Diabetes: The Basics" and "Living with Diabetes and Visual Impairment." Included in the recordings are website materials from the American Foundation for the Blind (AFB). The recordings were produced in three digital recorded formats—on CDs, on USB drives that can be played on the new Talking Books Digital Players, and as MP3 files.
Each organization makes sure the materials are available to their clients with diabetes and visual impairment in the Cleveland area. In addition, these recorded materials are available through AFB to reach a wider audience. There is a large number of copies of the recorded materials, allowing the organizations to distribute them for at least two to three years.
The organizations recruited 18 participants to pilot test the foot inspection instructions, testing them in two groups of nine. The participants listened to the instructions, with each person inspecting his or her own feet, while the project director, project podiatrist, and instructor watched. Fifteen out of 18 people were able to do a foot inspection properly without any further coaching. Three individuals needed minor coaching to check between their toes properly.
In addition to the pilot testing, two seminars about diabetes and visual impairment were held within each of the collaborating organizations. Staff and affiliated students from each organization attended a seminar to learn about the services provided by the other organizations and how to make referrals.
The audio recordings can be accessed on the AFB website in the Diabetes: The Basics section. For more information on the Nonvisual Foot Care for People with Diabetes and Visual Impairment project, contact Helen Dumski at 216–591–0800 or hdumski@dagc.org.
To learn more about other community-based eye health education activities or to submit a project you have in your community, visit the Healthy Vision Community Programs Database.
---
On the Road With NEHEP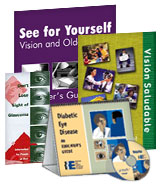 The National Eye Institute (NEI) regularly attends and exhibits at national meetings across the country. Exhibits and presentations provide an opportunity to share information and publications, promote NEHEP messages and resources, and strengthen links with Partnership organizations. Upcoming NEHEP presentations are listed below. If you plan to be there, please stop by and say "hello"!
American Public Health Association
Annual Meeting
Washington Convention Center and The Grand Hyatt Washington
Washington, DC
October 29–November 2, 2011
The Evolution of Healthy Vision Month
Raising Awareness About Diabetic Eye Disease in Hispanic/Latino Communities to Prevent Vision Loss from Diabetes
Perceptions of Eye Health and Communication Preferences: Results of Focus Groups with Hispanic/Latino Adults
Vision Care Concerns, Eye Health Knowledge and Health Information Preferences: Focus Groups with African American Adults (18+)
Diabetes and Healthy Eyes Toolkit: A Community-Based Approach for Educating Hispanics/Latinos About Diabetic Eye Disease (poster)
See Well for a Lifetime: A Community-Based Resource for Raising Awareness of Eye Health Among Older Adults (poster)
---
Let Us Know What You Think About Outlook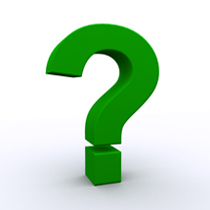 The National Eye Health Education Program (NEHEP) wants to know what you think about Outlook. Let us know what you find beneficial, ideas for content you would like to see in upcoming issues, or suggestions for improvement. We're always interested in hearing about your eye health education efforts and especially how you have used NEHEP resources and materials.
Please contact us. We look forward to hearing from you!
---