Focus on Glaucoma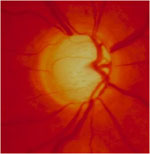 About this image
.*
The NEI is marking its 40th anniversary with a series of symposia that gather outstanding scientists who are contributing to the advancement of vision science at the bench and in the clinic. This symposium is entirely dedicated to glaucoma, a severe eye disease that affects 2.2 million Americans and is the leading cause of blindness in African Americans.
The symposium "Focus on Glaucoma" is open to the wide scientific community interested in glaucoma and nerve degeneration/ regeneration, within and outside the NIH. The talks will cover research on: control of axon growth by retinal ganglion cells and the mechanisms of neurodegeneration; genetics defects that predispose to inherited glaucoma and computational methods supporting this research; - translational medicine for glaucoma and clinical trials.
February 18th-19th, 2010
National Institutes of Health - Bethesda Campus
Thursday, February 18
Lister Hill Auditorium (Building 38A)
Friday, February 19th
Lipsett Amphitheatre (Building 10)
For more information, please contact Dr. Tiziana Cogliati at neisymposia@nei.nih.gov
---
* About this Image - Fundus image of the optic nerve in the eye of a patient with glaucoma. Contributed by Janey L. Wiggs, Harvard Medical School.