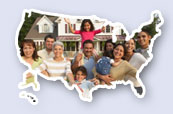 This easy-to-search resource can help you learn about new ways to address eye health issues and replicate eye health-related projects in your community. Visit the Healthy Vision Community Programs Database.
---
The National Eye Health Education Program is coordinated by the National Eye Institute, National Institutes of Health, U.S. Department of Health and Human Services. This administrative document may be reprinted without permission.
---
Letter From the Chair of the NEHEP Planning Committee
Millions of people living in the United States have undetected vision problems. Eye diseases often have no symptoms in their early stages. Comprehensive dilated eye exams are of crucial importance to detect eye diseases early and to treat them before vision loss occurs. In most instances, we do not have the ability to restore vision that has been lost.
Many people who are at risk for vision loss still do not receive regular eye exams, pointing to a need to expand the reach of health education messages. The National Eye Institute (NEI) has designated May to be Healthy Vision Month, which is part of a broader, year-round communication strategy to elevate vision as a health priority for the Nation. The Healthy Vision Month Website provides an array of ideas for involving everyone in efforts to promote eye health, with specific suggestions for health professionals, national and community organizations, teachers, parents, and employers. In particular, the Healthy Eyes Toolkit includes downloadable resources such as fact sheets, e-cards, public service announcements, teaching tools, flyers, video podcasts, and more. Information is also available about financial assistance for eye care through programs supported by the American Academy of Ophthalmology, the American Optometric Association, and Lions Club International.
Small steps can yield big impacts. Taking a moment to ask people who have vision problems whether their family members have had a recent eye exam involves minimal effort, but given that many eye diseases cluster in families, some of those queries can be expected to identify a need for treatment.
In the same spirit, the Healthy Vision Community Programs Database provides examples from around the country of how community-based organizations have addressed eye health on a variety of topics. While the materials developed for Healthy Vision Month emphasize the importance of comprehensive dilated eye exams and recommended eye safety practices, we encourage any and all efforts to use Healthy Vision Month to address eye health issues of concern to your community.
Please contact us at the National Eye Health Education Program (NEHEP) to let us know about your efforts to promote eye health during Healthy Vision Month and beyond. We would especially appreciate any feedback on how you have used NEHEP materials and how those materials could be enhanced. We all have an important role to play in making vision a health priority, and every effort makes a difference. We look forward to hearing from you.
Anne Louise Coleman, M.D., Ph.D.
Chair, National Eye Health Education Program Planning Committee
The Fran and Ray Stark Professor of Ophthalmology
Jules Stein Eye Institute
David Geffen School of Medicine at UCLA
and
Professor of Epidemiology
UCLA School of Public Health
---
NEHEP Welcomes New Partnership Organizations
The National Eye Health Education Program (NEHEP) is pleased to welcome two new organizations to the NEHEP Partnership—the American Society of Ophthalmic Registered Nurses (ASORN) and the National Association of Community Health Centers (NACHC).
The mission of ASORN is to promote excellence in ophthalmic patient care while supporting the ophthalmic team through individual development, education, and evidence-based practice. ASORN provides information on certification, continuing education, scholarships, and grants. Members include registered nurses in offices and clinics, community health, management, research, and surgical settings. Affiliate members include licensed practical and vocational nurses, certified surgical technologists, and certified/noncertified ophthalmic medical personnel who are committed to promoting the ophthalmic team concept and collaboration among all who work in ophthalmology. To learn more about ASORN, visit http://www.asorn.org.
The mission of NACHC is to promote the provision of high quality, comprehensive and affordable health care that is coordinated, culturally and linguistically competent, and community-directed for all medically underserved populations. To accomplish this, NACHC works with a network of state health centers and primary care organizations to serve health centers in a variety of ways including providing research-based advocacy, educating the public about the mission and value of health centers, and providing training and technical assistance to health center staff and boards. A voting membership is open to non-profit or public health care entities, which provide comprehensive primary health care services, are governed by a representative, consumer-majority Board of Directors, and are committed to the mission and goals of NACHC. Non-voting memberships are also available. To learn more about NACHC, visit http://www.nachc.com.
Learn more about the NEHEP Partnership.
---
May Is Healthy Vision Month. Get Involved.
May is Healthy Vision Month! Please join the National Eye Institute (NEI) in raising awareness about the importance of regular comprehensive dilated eye exams in maintaining eye health. Many people who are at risk for vision loss do not know it, and millions of people living in the United States have undetected vision problems, eye diseases, and conditions. Eye diseases often have no symptoms but can be detected in their early stages during a dilated eye exam.
Take action this May to help educate people about eye health and to make sure they are seeing their best. Healthy Vision Month also provides a great opportunity to promote the importance of good eye safety practices at work, at home, and in recreational and sports activities.
The Healthy Vision Month Website offers a variety of ideas for promoting eye health. There are even specific suggestions for health professionals, national and community organizations, employers, parents, and teachers about how they can get involved. Many of the ideas incorporate the use of NEI and National Eye Health Education Program (NEHEP) materials, including those from the Healthy Eyes Toolkit, e-cards, public service announcements, teaching tools, publications, vodcasts, and more. We encourage you to customize approaches to address any eye health issue of concern to your community. Here are some ways to get started:
Involve Everyone. Start a chain reaction! Send an e-card or text message to remind friends, family, and colleagues about the importance of having a comprehensive dilated eye exam. Encourage all of your contacts to send the message to their family and friends— they should encourage others to do the same. You get the idea!
Involve Health Professionals. Make presentations at health fairs and other community events. Bring a supply of bookmarks to give out to participants to remind them to schedule an eye exam or drop some off at your local library or community center. Try organizing an eye health event or screenings in your community and give a sticker to each person who has his or her eyes examined. The NEI Catalog offers lots of other resources that you can use to help share information with people about the importance of eye health, comprehensive eye exams, and eye safety.
Involve National and Community Organizations. Use a drop-in article for a newsletter, website, or blog. Send the NEI Healthy Eyes Bulletin to people in your community to help them learn more about taking care of their eyes, tips for finding an eye care professional, and finding financial assistance for eye care.
Involve Employers. Make posters, stickers, and magnets about eye safety in the workplace available to employees. Give a presentation on workplace eye safety. Add a link to the Healthy Eyes Webpage to your company website or Intranet.
Involve Parents and Teachers. Put on an eye safety event for the parents and coaches of local sports teams, such as baseball, softball, basketball, and ice hockey, and the parents of the kids who play on them. Use the NEI Sports-Related Eye Injury Presentation and Speaker's Guide to give a talk and answer questions about sports-related eye injuries. Order copies of the NEI children's sports eye safety poster to give away.
Visit the Promote Healthy Vision Month section of the HVM Website to access resources to promote May as HVM. Find drop-in articles, web buttons, widgets and sample messages for Facebook and Twitter.
Every effort makes a difference! Contact us and let us know what you are doing to observe Healthy Vision Month.
---
Using Media To Reach People About Eye Health
Today's fragmented media environment is characterized by an increasing number of media alternatives vying for consumer time. Consumers are not only using a variety of traditional media formats to get information—television; radio; and print publications, such as newspapers and magazines—but are also using electronic media to become informed. In addition, in the last several years, the use of Facebook, YouTube, Twitter, and other social media tools to disseminate health messages has grown significantly and continues to trend upward. Using social media tools has become an effective way to expand reach, foster engagement by allowing feedback, and increase access to credible, science‐based health messages.1
Using a combination of traditional, electronic, and social media is likely to be the best way to make sure you are reaching your target audiences with messages about eye health. For example, during Glaucoma Awareness Month in January, NEHEP used various channels to place drop-in articles and/or radio public service announcements to reach specific target audiences. Channels included newspapers, Facebook pages, blogs, and websites that are popular with particular target audiences, including African Americans, Hispanics/Latinos, American Indians and Alaska Natives, and older adults.
Identifying the most popular media formats that your target audience uses to get information will help direct your efforts to communicate with them. As you plan and implement your own community-based efforts, remember that it is also important to develop positive working relationships with print and broadcast professionals and organizations in your community. Use the National Eye Health Education Program (NEHEP) Media Guide to learn about ways to get your messages out and generate news media coverage for your program and events.
Visit the NEHEP Website to find ready-to-use media resources such as print public service announcements, drop-in articles, and live-read radio scripts.
---
National Eye Institute Mourns First Director, Dr. Carl Kupfer
Dr. Carl Kupfer, who served as director of the National Eye Institute (NEI) for 30 years, died on April 7 after a long illness. He was 83.
Dr. Kupfer was appointed the first director of NEI in 1970 after the Institute was established by Congress. He was also director of the Fogarty International Center at the National Institutes of Health (NIH) in 1988. During his time at NEI, Dr. Kupfer served under six NIH directors and six U.S. presidents. He witnessed the NEI budget grow from $24 million in 1970 to more than $450 million in 2000.
Reflecting on Dr. Kupfer's long and productive career, current NEI director Dr. Paul Sieving said, "Creating an NIH institute from whole cloth is a daunting task. But Carl had a vision for NEI and persevered to make it a reality. He was one of the first NIH directors to implement strategic planning and much of the Institute's guiding principles were codified in those early plans. He was dedicated to clinical research and the development of clinician scientists. He believed in the primacy of investigator-initiated research and made R01 grants a major part of the NEI research portfolio. NEI and the vision research community are lasting legacies of Carl's 30 years of service."
Dr. Kupfer stepped down as NEI director in 2000 at the age of 72, but remained active in vision research by compiling the Cogan Collection. This online series of clinical cases and pathology reports of more than 6,000 patients were compiled in honor of his late colleague, Dr. David Cogan, a world-renowned ophthalmologist. He also authored the History of the National Eye Institute, 1968-2000, which chronicled the inception and growth of the Institute during his tenure.
Dr. Kupfer expanded the NEI research program to include areas such as molecular biology, immunology, neuroscience, and molecular genetics, which kept NEI on the leading edge of research. He also supported the visual processing program within the NEI intramural program, which has become a crown jewel of visual neuroscience.
Basic research also thrived under Dr. Kupfer. Investigators identified genes associated with juvenile primary open-angle glaucoma, macular degeneration, retinitis pigmentosa, and retinoblastoma. In his 30 years as NEI director, the research portfolio grew to include more than 1,600 investigators at universities, medical centers, and research institutions around the United States.
Dr. Kupfer supported public health outreach and oversaw the development of the National Eye Health Education Program (NEHEP), a partnership of professional, civic, and volunteer organizations, and government agencies dedicated to educating the public and professionals about eye health. Dr. Kupfer referred to NEHEP as a crucial bench-to-bedside project, serving as "a natural extension of our activities in vision research" and "the final step in the research process."
His presence in the international ophthalmology community led to numerous appointments, including coordinator for the U.S.-Japan Collaborative Agreement in Vision Research and director of the World Health Organization Collaborating Center for the Prevention of Blindness at NEI. As president of the International Agency for the Prevention of Blindness from 1982 to 1990, he increased collaboration among nongovernmental organizations involved with blindness prevention with the World Health Organization.
The Kupfer Award from the Association for Research in Vision and Ophthalmology was named in his honor and awarded to him in 1993 for his honorable public service on behalf of eye and vision research. In 1997, the Pan American Association of Ophthalmology Carl Kupfer Award for Prevention of Blindness was established in his honor to recognize efforts to increase eye care access for poor and underserved communities.
Dr. Kupfer earned his undergraduate degree from Yale University in 1948 and his medical degree in 1952 from The Johns Hopkins School of Medicine in Baltimore. After completing his internship and assistant residency at the Wilmer Eye Institute at Johns Hopkins Hospital, he served in the United States Air Force for two years before returning to the laboratory as a research fellow in ophthalmology at both the Wilmer Eye Institute and Harvard Medical School.
Dr. Kupfer is predeceased by his wife, Muriel "Kim" Isolde Kaiser-Kupfer, M.D., a former chief of the NEI Ophthalmic Genetics and Visual Function Branch. He is survived by his children, Charles and Sarah, and grandchildren.
---
In Memoriam: Dr. Lorraine Marchi, Founding Director, NAVH
"We don't consider anyone blind who has usable vision. Ninety percent of the people who are considered blind aren't completely blind; they are hard-of-seeing."
~ Dr. Lorraine Marchi
Excerpted from Dr. Marchi's tribute in VisionAWARE:
Dr. Lorraine June Fastie Marchi died in San Francisco on February 20, 2011, surrounded by family. Dr. Marchi was a fourth-generation San Franciscan whose great-grandmother crossed the plains in a covered wagon from New York City.
She was an Alumna of Lowell (California) High School, Stanford University, and the University of California at Berkeley. To Rest is to Rust is the title of her upcoming memoirs as Founder and CEO of National Association for Visually Handicapped (NAVH).
In 1948, Dr. Marchi discovered the need to address the gap in services for people who were not classified as blind but did not have "normal" vision. For more than 55 years, Dr. Marchi tirelessly dedicated herself to ensure that a wide variety of services would be available to people with low vision, whom she trademarked "hard of seeing."
Her mission in life was to help the "hard of seeing" overcome the challenge of vision impairment through educational materials; support groups; and counseling individuals, family members, and doctors.
Recognized by 3M as an award-winning master printer, she used her acquired expertise to educate major publishers on the standards required to meet the needs of the "hard of seeing." In many large-print books printed today, publishers proudly display the NAVH Seal of Approval.
Dr. Marchi has been the recipient of numerous awards and honors. In 1957, she was awarded the San Francisco Examiner Phoebe Hearst Award. In 2006, she received the Special Recognition Award from the American Academy of Ophthalmology. She is also the recipient of the 2009 Jefferson Award for public service.
In 2010, Lighthouse International, located in New York City, acquired NAVH and expanded their social services program with the addition of the Dr. Lorraine Marchi/NAVH Client Assistance Program. On January 11, 2011, Dr. Marchi made her final public appearance at a Lighthouse International event honoring her and dedicating the opening of the new program to her legacy.
Rosemary Janiszewski, former NEHEP director, remembers Lorraine's dedication to the field of low vision:
"When we were developing the NEHEP low vision education program, Lorraine voiced concern over who was classified as having "low vision." She introduced me to the term "hard of seeing," an all-encompassing term that was not defined by numbers but function. I remember her enthusiasm for getting people to the services they needed. She was a tireless advocate for those with vision problems. Lorraine opened the doors of NAVH to adults with low vision. She was a fighter with a kind heart. One of my fondest memories was when Lorraine received her honorary doctorate from State University of New York College of Optometry in June 2002. She was so proud. Lorraine was a champion of NEHEP and I will miss our early-morning chats, both in the office and at NEHEP conferences."
Anne Yeadon, Founder and Executive Director of VisionAWARE sums up Lorraine's contribution to the field of low vision:

"Dedicated, passionate, and pragmatic, Lorraine seized any and every opportunity to educate professionals and consumers. Throughout her over-50-year career, she served as a gifted role model, mentor, and contributor to the field of low vision.

For more than 40 years, Lorraine has been a part of my professional life and we have worked on many projects together. She was an avid supporter of VisionAWARE and I'm already missing her. She was truly a force to be reckoned with!"

Thank you, Dr. Marchi, for all you've done – we will miss you.

Please note: A private celebration of Dr. Marchi's life will be held in the spring. In lieu of flowers, memorials can be made to Dr. Lorraine Marchi/NAVH Client Assistance Program, c/o Lighthouse International, 111 East 59th Street, New York, NY 10022 and the Zen Hospice Project, 273 Page Street, San Francisco, CA 94102.
---
Falls Free© Initiative Working To Promote Healthy Vision
The Falls Free© Initiative, led by the National Council on Aging (NCOA), is currently conducting a survey of the 36 states that hosted fall prevention campaigns last year on Fall Prevention Awareness Day, September 23 (first day of fall).1 This represents the third annual Senate Proclamation designed to bring awareness to the growing issue of falls and fall-related injuries among the elderly.2 Survey results to date indicate that one-third of the states completing the survey report including vision screening in their campaigns. Vision impairment is a risk factor for older adult falls. In a 2009 U.S. Preventive Services Task Force review, uncorrected refractive error, cataract, and age-related macular degeneration (AMD) were noted as common causes of impaired visual acuity.3 In 2000, among U.S. adults older than 65 years, refractive error, cataract, and AMD were estimated to affect 6.7 million,4 more than 5 million,4 and 1.5 million5 persons, respectively. Advanced AMD is the most common cause of blindness in older White U.S. adults, and cataract is the most common cause of blindness in older African American adults.6
In a 2006 Morbidity and Mortality Weekly Report, the Centers for Disease Control and Prevention analyzed the Behavioral Risk Factor Surveillance System survey, vision module data on self-reported prevalence of visual impairment, eye disease, eye injury, and lack of eye care insurance and eye examination among persons ages 50 years or older.7 Although an annual dilated eye examination is recommended for persons with diabetes or those ages 65 years or older, nearly 44 percent of those ages 60-69 years and 32 percent of those ages 70-79 years had not had a dilated eye examination during the preceding 12 months.7 A study out of Australia found that impaired vision is an important and independent risk factor for falls.8 Adequate depth perception and distant-edge-contrast sensitivity appear to be of particular importance for maintaining balance and detecting and avoiding hazards in the environment. In another study, Lord et al. also found that older people may benefit from wearing nonmultifocal glasses when negotiating stairs and in unfamiliar settings outside the home.8
NCOA will enfold state-reported activities, tools, and resources in an online tool to support Falls Prevention Awareness Day on September 23, 2011. In the meantime, encourage the older adults you care about to get an annual dilated eye exam, exercise, and conduct home safety assessments to help identify fall hazards that need to be addressed, such as removing clutter or improving poor lighting.
If you want more information on preventing falls in older adults, go to http://www.cdc.gov/Features/OlderAmericans/. To learn if your state is operating a coalition that is involved in working to reduce the growing number of falls and fall-related injuries among older adults, contact NCOA at fallsfree@ncoa.org.
References
| | |
| --- | --- |
| 1 | National Council on Aging. (2011). Falls Free initiative overview. Retrieved from http://www.healthyagingprograms.org/content.asp?sectionid=113&ElementID=847. |
| 2 | National Council on Aging. (2010). National falls prevention awareness day resolution. Retrieved from http://www.healthyagingprograms.org/content.asp?sectionid=69&ElementID=838. |
| 3 | U.S. Preventive Services Task Force. (2009). Screening for impaired visual acuity in older adults: A review of the evidence for the U.S. Preventive Services Task Force. Retrieved from http://www.uspreventiveservicestaskforce.org/uspstf09/visualscr/viseldart.htm. |
| 4 | Eye Diseases Prevalence Research Group. (2004). The prevalence of refractive errors among adults in the United States, Western Europe, and Australia. Archives of Ophthalmology, 122, 495–505. [PMID: 15078666] |
| 5 | Eye Diseases Prevalence Research Group. (2004). Prevalence of age-related macular degeneration in the United States. Archives of Ophthalmology, 122, 564–572. [PMID: 15078675] |
| 6 | Eye Diseases Prevalence Research Group. (2004). Causes and prevalence of visual impairment among adults in the United States. Archives of Ophthalmology, 122, 477–485. [PMID: 15078664] |
| 7 | Centers for Disease Control and Prevention. (2006, December 15). Visual impairment and eye care among older adults—Five states, 2005. MMWR, 55(49), 1321–1325. |
| 8 | Lord, S. R., & Dayhew, J. (2001). Visual risk factors for falls in older people. Journal of the American Geriatrics Society, 49(5), 508–515. |
---
NDEP Family History Campaign Raises Awareness of Diabetes Risk
The National Diabetes Education Program (NDEP), a joint program of the National Institutes of Health and the Centers for Disease Control and Prevention, has developed a campaign to encourage people to talk with their family about their history of type 2 diabetes. Having a family member with diabetes, such as a mother, father, brother, or sister, can put a person at increased risk for developing type 2 diabetes.
According to recent statistics, nearly 26 million Americans have the disease, and 1 out of 4 of them does not even know it. Many people do not find out they have diabetes until they are faced with serious health problems, such as vision loss. Diabetes is the leading cause of new cases of blindness among adults ages 20 to 74. From 2005 to 2008, more than 4 million people with diabetes ages 40 years or older had diabetic retinopathy (damage to small blood vessels in the eye that can lead to vision problems), and of these, 655,000 had advanced diabetic retinopathy. As the prevalence of diabetes continues to grow, it is becoming increasingly important to prevent or delay the disease and its complications by raising awareness of the factors that place people at higher risk. A person's risk for diabetes goes up as they get older, if they become overweight, and are not physically active. Diabetes is more common in African Americans, Hispanics/Latinos, American Indians, Alaska Natives, Asian Americans, and Pacific Islanders.1
NDEP has resources available to help healthcare professionals educate patients about family health history and other risk factors that can put a person at risk for type 2 diabetes, including the following:
For free resources to prevent diabetes, visit NDEP at http://www.YourDiabetesInfo.org. For more information, contact Joanne Gallivan at joanne_gallivan@nih.gov.
Reference
| | |
| --- | --- |
| 1 | Centers for Disease Control and Prevention. (2011). National diabetes fact sheet: National estimates and general information on diabetes and prediabetes in the United States, 2011. Atlanta, GA: U.S. Department of Health and Human Services, Centers for Disease Control and Prevention. |
---
AFB eLearning Center Offers Courses on Aging and Visual Impairment

With more and more seniors losing their vision due to age-related eye diseases and conditions, there is a growing need for trained professionals who can help seniors maintain active and independent lives. To meet this need, the American Foundation for the Blind eLearning Center offers more than 20 stand-alone courses written by experts in aging and visual impairment. Courses are self-paced and continuing education credits are available. The courses are designed for professionals new to the field of vision loss or aging and for professionals seeking to update their knowledge base. Topics covered include the demographics of aging and visual impairment, as well as the physical and social issues facing older adults with vision loss. For more information on these courses, visit http://www.afb.org/seniorsite/elearning.
---
Survey Shows Americans Not Doing Enough To Protect Their Vision
According to a Harris Interactive survey conducted for Lighthouse International, 82 percent of Americans fear loss of vision more than any of the other senses. The survey is believed to be the first national survey to examine vision loss, risk factors, barriers, and motivation to care. A finding of particular concern is that of those expressing the fear of vision loss, 86 percent who have, or who are at higher risk for eye diseases, do not get an annual eye exam.
"A comprehensive annual eye exam is the most important step to preserving vision" said Mark G. Ackermann, President and CEO of Lighthouse International. He added, "Due to the increasing number of aging baby boomers and the growing prevalence of such diseases as diabetes and age-related macular degeneration, some 61 million Americans are at risk of significant vision loss."
Findings also showed that two-thirds (62%) of survey respondents said they would be motivated to take better care of their eyesight, "if there was a change in my vision." Dr. Bruce Rosenthal, Chief of Low Vision Services at Lighthouse International said, "Many people are misinformed about eye diseases. Some eye diseases, such as glaucoma, have few symptoms, so you should get an annual exam even if you do not perceive any vision problems or changes, especially if you have a family history. Eighty percent of vision loss is preventable."
All data collection for the survey was done by telephone within the United States on September 8-12, 2010, among 1,004 adults ages 18 or older. Results were weighted for age, sex, geographic region, and race where necessary to align them with their actual proportions in the population. View the press release about the survey or contact Leslie Gottlieb at lgottlieb@lighthouse.org for more information.
Founded in 1905, Lighthouse International is a leading nonprofit organization dedicated to fighting vision loss through prevention, treatment, and empowerment. For more information, contact 1–800–829–0500 or visit http://www.lighthouse.org.
---
AAO Launches New Site To Help People Get EyeSmart
Ever wonder about how smoking affects your eyesight, how to care for your eyes during pregnancy, or how often you should get your eyes examined? Answers to these questions can be found at the new Get EyeSmart Website. The site is an online resource for reliable, unbiased eye care information written and reviewed by world-renowned ophthalmologists. The American Academy of Ophthalmology (AAO) launched the website to help educate consumers about eye diseases and conditions, vision correction, and the preservation of healthy vision across a lifetime.
To see the website and learn more about caring for your eyes, visit http://www.GetEyeSmart.org.
---
National Vision Survey Funded for Implementation in 2011
Today, there are millions of Americans facing visual impairment and blindness. With the aging baby boomer population, the numbers will continue to spiral upward.1 In order to address various health needs at state and community levels, the National Center for Chronic Disease Prevention and Health Promotion at the Centers for Disease Control and Prevention (CDC) established the Behavioral Risk Factor Surveillance System (BRFSS). BRFSS is the world's largest ongoing telephone health survey system, tracking health conditions and risk behaviors in the United States annually since 1984. It has been the primary means for data collection related to topics such as smoking, cholesterol, obesity, and mammograms. The first vision module was introduced by CDC in 2005.
Prevent Blindness America and the National Association of Chronic Disease Directors are announcing funding to selected states to implement the Vision Impairment and Access to Eye Care Module in the 2011 BRFSS. Selected states include Alaska, California, Massachusetts, New Jersey, Ohio, and Texas. This funding has been made available through a grant from CDC.
The Vision Impairment and Access to Eye Care Module contains nine questions to assess prevalence of self-reported visual impairment, eye disease, eye injury, access to eye care, and lack of eye care insurance among individuals ages 40 years or older. Sample questions include the following:
How much difficulty, if any, do you have reading print in newspapers, magazines, recipes, menus, or numbers on the telephone?
When was the last time you had your eyes examined by any doctor or eye care provider?
Do you have any kind of health insurance coverage for eye care?
"Thanks to the generous support of CDC, this module will provide useful data to bring about public awareness and help in the development of public health strategies to address vision problems at the state and local level," said Hugh R. Parry, President and CEO of Prevent Blindness America. "Data collected will be used to address a variety of vision health issues and gaps in vision healthcare services. It will also help determine funding needs for eye health programs."
For more information on BRFSS, Prevent Blindness America and its ongoing partnership with CDC, or general eye health, please call 1–800–331–2020 or visit http://www.preventblindness.org.
Reference
| | |
| --- | --- |
| 1 | The National Eye Institute and Prevent Blindness America. (2008). Vision problems in the U.S.- Prevalence of adult vision impairment and age-related eye disease in America. Bethesda, MD: Author. |
---
CDC Releases First Periodic Health Disparities and Inequalities Report
The January 14, 2011, release of the first periodic Centers for Disease Control and Prevention (CDC) Health Disparities and Inequalities Report — 2011 underscores the commitment to health equity by CDC. The report provides analysis and reporting of the recent trends and ongoing variations in health disparities and inequalities in selected social and health indicators. Both of these indicators are important steps in encouraging actions and facilitating accountability to reduce modifiable disparities by using interventions that are effective and scalable.
Released as a Morbidity and Mortality Weekly Report (MMWR) Supplement, the report addresses disparities in healthcare access, exposure to environmental hazards, mortality, morbidity, behavioral risk factors, disability status, and social determinants of health at the national level.
The information provided in the report is of vital importance in achieving the goals of Healthy People 2020 and the upcoming release of the National Partnership for Action (NPA) to End Health Disparities. The CDC report also complements the annual National Healthcare Disparities Report and the periodic reports related to Healthy People 2020.
The data presented throughout the report provide a compelling argument for action. Some articles identify promising programs and interventions that have been demonstrated to be effective in reducing the burden of disease or risk factors for a specific health problem. The report recommends addressing health disparities with dual intervention strategies related to health and social programs, and more broadly, access to economic, educational, employment, and housing opportunities. CDC and its partners can use the findings in this periodic report to raise awareness and understanding of which groups are most vulnerable. The findings also can help motivate increased efforts to intervene at the state, tribal, and local levels to best address health disparities and inequalities.
The CDC Health Disparities and Inequalities Report — 2011 is available at http://www.cdc.gov/mmwr.
---
HVCA Spotlight: North Central Kentucky Area Health Education Center
Since 2001, North Central Kentucky Area Health Education Center (NC AHEC) has trained more than 250 Hispanic/Latino community volunteers in health promotion and disease prevention. The promotores de salud (health promoters) complete a structured 13-week, 40-hour training course. Course content is provided in Spanish and includes information relating to common health problems and diseases, first aid, and cardiopulmonary resuscitation. Through the use of funds from a 2010 Healthy Vision Community Award from the National Eye Institute (NEI), NC AHEC expanded the content of the training course by adding information about diabetes and diabetic eye disease.
Since Hispanics/Latinos are at a higher risk of developing diabetes and complications like diabetic retinopathy, the Proyecto Ojos Saludables/Project for Healthy Eyes was created to raise awareness about diabetes and eye health. The promotores are uniquely positioned for this because they are trusted and respected by their peers and community members. As they gain more education and understanding about the eye complications of diabetes, they can relay this information to their friends and neighbors in a culturally sensitive manner.
Four continuing education programs with the new content on diabetes and diabetic eye disease were planned for promotores who had already completed the training program. Training was provided to a total of 58 promotores. In addition, four new classes for promotores who had not previously been through training were also planned, with a total enrollment of 50 volunteers. Pre- and post-testing used with all 108 participants verified that they attained a significant amount of knowledge about diabetes and diabetic eye disease.
Since promotores are Hispanic/Latino community volunteers who come from many countries, their educational levels can be quite varied—some are college graduates while others may lack a high school education. Teaching to such a varied group presented challenges, and the use of a pre-test to assess the participants' level of knowledge about diabetes proved very helpful in shaping the delivery of the training and related discussion. The use of eye models to explain the structures and anatomy of the eye was also very helpful.
All promotores who participated in a training session were encouraged to get tested for diabetes and to encourage their friends and neighbors to do the same. Packets of Spanish-language materials, including six from NEI, about diabetes and diabetic retinopathy were provided to all participants to distribute within their communities. Each promotore committed to teaching three other persons or families. Collectively, the 108 promotores who were trained made more than 300 individual contacts with family, friends, and neighbors.
In addition, promotores staffed booths at three large health fairs and two other community events where they provided Spanish-language educational materials and used exhibits, photographs, and eye models to help raise awareness of diabetic eye disease. Collectively, these events were attended by an estimated 1,225 people.
Developing partnerships with the Lexington-Fayette County Health Department and the Bluegrass Community Health Center helped NC AHEC in obtaining speakers for the promotores classes and gaining support for the health fairs. The NC AHEC is committed to continuing the promotores program, and it plans to pursue other sources of funding to augment declining state and federal funds as well as continue to work with other community partners.
For more information about NC AHEC health education efforts, contact Evelyn Tackett at 859–442–1193 or Evelyn.Tackett@kctcs.edu.

To learn more about other community-based eye health education activities or to submit a project you have in your community, visit the Healthy Vision Community Programs Database.
---
On the Road With NEI
NEI regularly attends and exhibits at national meetings across the country. Exhibits and presentations provide an opportunity to share information and publications, promote NEI messages and resources, and strengthen links with Partnership organizations. Locations for upcoming NEI presentations are listed below. If you plan to be there, please stop by and say "hello"!
Centers for Disease Control and Prevention
Annual Diabetes Translation Conference
Hyatt Regency Hotel
Minneapolis, Minnesota
April 11–14, 2011
American Society on Aging
Annual Aging in America Conference
Hilton San Francisco Union Square and the Parc 55 Wyndham Hotels
San Francisco, CA
April 26–30, 2011
National Council of La Raza
Annual Conference
Marriott Wardman Park Hotel
Washington, DC
July 23–26, 2011
---
Let Us Know What You Think About Outlook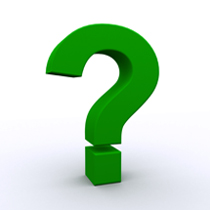 NEHEP wants to know what you think about Outlook. Let us know what you find beneficial, ideas for content you would like to see in upcoming issues, or suggestions for improvement. We're always interested in hearing about your eye health education efforts and especially how you have used NEI resources and materials.
Please contact us. We look forward to hearing from you!
---