Designated School Official (DSO) Toolkit
The DSO Toolkit provides information and resources to assist foreign students in e-Filing with USCIS ELIS.
Please sign up to receive GovDelivery alerts for notifications when new information is added.
DSO Support Materials: USCIS guidance documents that can help DSOs when serving students and encouraging user adoption.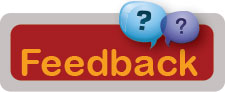 DSO Efficient Practices: Lessons learned from other DSOs who have used USCIS ELIS.
Listed below are some efficient practices provided by DSOs to assists students e-filing with USCIS ELIS. To submit your own efficient practices for using USCIS ELIS, click the button above or email USCIS at USCIS-ELIS-Feedback@uscis.dhs.gov.
Efficient Practices
Collect and scan all supporting documents before starting the application process
Save a PDF copy of the completed application before submitting the case to USCIS ELIS
Email the PDF copy of the completed application to the DSO to review before submitting the application
Filing Assistance:
USCIS ELIS Widget
Please consider placing a widget on your website to help share this information with your audience.
Copy this HTML code for the USCIS ELIS Widget:
<a href="http://www.uscis.gov/uscis-elis">
<img src="http://www.uscis.gov/uscis/images/nativeimages/USCIS%20ELIS%20Widget.gif" alt="Learn about USCIS ELIS"></a>