Moving Homeless Youth Closer to Independence
tags: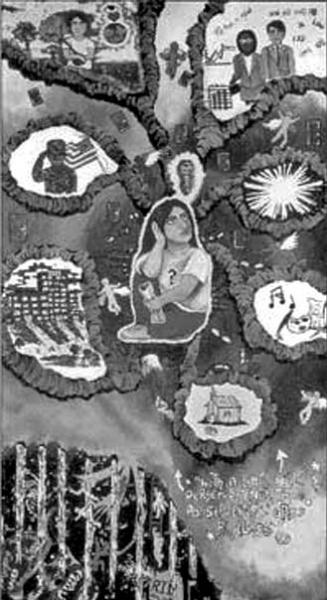 Like thousands of young people in the United States each year, Catherine* couldn't go home. Last year, at age 16, she learned she was pregnant, and her parents asked her to leave. She and her boyfriend, Dillon, wanted to move in together, but they didn't have the money to support themselves-or adequate knowledge of the adult world of bank accounts, parenthood, and personal responsibility. They didn't just need a place to stay the night: "We needed to learn how to cook, clean, and budget," Catherine says.
The Family and Youth Services Bureau (FYSB) recognizes that many homeless and runaway youth are the victims of neglect, abandonment, or severe family conflict. They can't return to their families, but they are not yet equipped to live on their own. They have to work to support themselves, often without having even a high school degree. If they want to go to college, they have no one to help them pay for it or to fill out financial aid forms for them. They have to learn to cook for themselves instead of eating at home or in the university cafeteria. They have to seek their own role models, rather than leaning on their parents.
Without someone to guide them on their path to self-sufficient adulthood, homeless youth risk becoming involved in dangerous lifestyles. Many use drugs or alcohol, or participate in survival sex and prostitution to stay fed and alive.
Protecting young people from such fates and helping them thrive are the goals of FYSB's Transitional Living Program for Older Homeless Youth. Every year, more than 5,000 runaway and homeless youth receive housing, life skills training, counseling, and education and employment support from organizations such as Mendocino County Youth Program, in Ukiah, California, which runs the transitional living program Catherine and Dillon entered.
Congress created the Transitional Living Program for Older Homeless Youth as part of the 1988 Amendments to the Runaway and Homeless Youth Act. By 1990, the Family and Youth Services Bureau (FYSB) had funded the first Transitional Living Program projects. For the past 15 years, FYSBfunded transitional living programs have provided up to 18 months of residential services to homeless youth ages 16 to 21. (An additional 180 days is allowed for youth younger than 18.) Youth workers often use the terms "transitional living program" and "independent living program" interchangeably. Within the Federal government, however, they refer to two different grant programs: FYSB's Transitional Living Program (TLP) and the Children's Bureau's John H. Chafee Foster Care Independence Program (commonly referred to as ILP), a State-grant program that prepares current and former foster youth to live independently. A single agency may house both programs, and their fundamental services may be the same, but there may be some variation to accommodate the different needs of foster and homeless youth.
Transitional living programs, according to the people who run them, are about helping young people become independent. "TLP is a place where youth are trying to figure out what they want to do in life, and we help them to navigate that," says Michael Hinckley- Gordon, director of independent living programs at Good Will- Hinckley Homes for Boys and Girls in Hinckley, Maine.
While youth get lots of support from program staff in their quest for independence, they must have the will and determination to succeed. Theresa Nolan, director of runaway and homeless youth services at Green Chimneys Children's Services in New York City, likens her work to boxing training. "I tell youth they're the boxer, the TLP team is the manager and coach. We can give them training and support and cheer them on-but out in the ring, they're on their own."
Transitional living programs encourage self-sufficiency by using the Positive Youth Development approach, giving young people opportunities to exercise leadership, build skills, and get involved in their communities. Youth work with staff to create their own case plans, determining what they need to work on-whether it is learning to change a vacuum cleaner bag, exploring the world of work, or becoming a better listener. In scattered-site programs, in which youth live in their own apartments in the community rather than in a group home or agency-owned apartment building, youth find their own apartments and often sign their own leases, with support from program staff. And many programs let youth have some say in admitting new clients, adding or changing material in life skills curriculums, creating rules and rewards systems, and helping with other aspects of program design.
Transforming formerly homeless youth into independent adults is not easy, program managers say, especially when most young people their age are not expected to shoulder so much responsibility. Add to that the fact that many clients come from difficult family backgrounds and have limited skills. "We're reparenting a lot of kids who haven't been parented for many years," says Jamie Van Leeuwen, director of development and public affairs of Urban Peak in Denver, Colorado. Many programs enhance their ability to serve youth by collaborating with other service agencies and government programs in their communities-turning local schools, employment agencies, health professionals, universities, employers, and community centers into allies in the fight against youth homelessness.
About 82 percent of youth who leave transitional living programs, whether they complete them or not, make what are termed "safe exits," moving on to either a private residence or a residential program, rather than onto the street or to a homeless shelter or unknown location. FYSB and its Transitional Living Program grantees are working to raise that percentage even further and to increase the number of youth who complete the programs.
Now married with steady jobs, Catherine and Dillon are looking for a private apartment. They look forward to their own safe exits and to raising their son in their very own home one day. "It's much harder than we thought to live on our own," Catherine says, citing the many responsibilities of living independently. "We're not ready to leave now, but we will be by the end of the year."
* All names of transitional living clients have been changed in this publication.