Public Health Grand Rounds
Public Health Approaches to Reducing U.S. Infant Mortality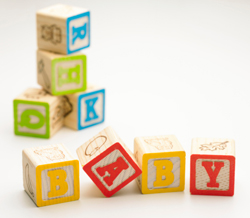 This session of Grand Rounds explored public health approaches to reducing U.S. infant mortality. This session also coincided with the 20th anniversary of Child Health Month inaugurated by the American Academy of Pediatrics. Both nationally and globally, infant mortality is a key measure of population health. The infant mortality rate, the rate at which babies less than one year of age die, has continued to steadily decline in the US over the past several decades; most recent national data from 2010 shows 6.15 deaths per 1,000 live births. Despite overall progress, racial disparities in infant mortality persist and preventable infant deaths continue to occur. Public health agencies including CDC/ATSDR, health care providers, and communities of all ethnic groups must partner to further reduce the infant mortality rate in the United States. This joint approach should address the social, behavioral, and health risk factors that affect birth outcomes.
This powerful session of Grand Rounds highlighted accomplishments and explored public health, clinical, and policy strategies to improve birth outcomes, with special consideration of high risk individuals, families, and communities.
Tentative future Grand Rounds topics include injection safety, disability, and venous thromboembolism.
Presentation
Presented By
CAPT Wanda Barfield, MD, MPH, FAAP
Director, Division of Reproductive Health
National Center for Chronic Disease Prevention and Health Promotion, CDC
"Infant Mortality in the US: Where We Stand"
Denise D'Angelo, MPH
Health Scientist, Division of Reproductive Health
Applied Sciences Branch, CDC
"PRAMS: Using Data to Reduce Infant Deaths"
Rachel Moon, MD, FAAP
American Academy of Pediatrics
"Reducing the Risks of SIDS: From "Back to Sleep" to "Safe to Sleep"
Michael C. Lu, MD, MS, MPH
Associate Administrator, Maternal and Child Health
Health Resources and Services Administration
"Toward a National Strategy on Infant Mortality"
Facilitated By
Tanja Popovic, MD, PhD, Scientific Director, Public Health Grand Rounds
John Iskander, MD, MPH, Deputy Scientific Director, Public Health Grand Rounds
Susan Laird, MSN, RN, Communications Manager, Public Health Grand Rounds
Additional Resources
return to the top
Contact Us:
Centers for Disease Control and Prevention
1600 Clifton Rd
Atlanta, GA 30333
800-CDC-INFO
(800-232-4636)
TTY: (888) 232-6348