February 22, 2013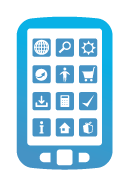 If you own an HTC phone or mobile device, you may be affected by a settlement announced today between the FTC and HTC America.
According to the FTC, security failures in HTC devices left users vulnerable to hackers. If exploited, these security problems could allow crooks to install malware or access sensitive information stored on the device.
As part of the settlement, HTC has agreed to provide security patches to fix affected devices. If you receive a message from HTC or your mobile service provider about a security patch, install the patch right away. Otherwise, the personal information on your phone could be up for grabs.
In fact, it's always a good idea to keep the security software and operating system up-to-date in your computers and mobile devices.
Twitter Chat
FTC staff will host a Twitter Chat today from 12:00-1:00 p.m. ET to answer questions about the HTC settlement. Follow @FTC and tweet questions with the hashtag #FTCpriv.