1, 2, 3 Steps to Starting a Transitional Living Program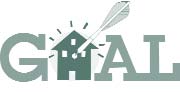 In 2004, the Mendocino County Youth Project began offering a new service to older runaway and homeless youth in its corner of rural Northern California. The organization already offered basic emergency shelter and services to runaway and homeless youth, as well as outreach services for young people who live on the streets, but something seemed to be missing.
"We'd see kids at the drop-in center who had no place to go," says Karin Wandrei, the project's director. "They were too old to be foster kids or receive other care, and they were getting into trouble. No one would take them on."
The agency's leaders stepped into the gap, opening the first transitional living program in Mendocino County. They, and others who have launched transitional living programs, have learned that starting a program requires months (sometimes years) of planning, lots of advice seeking, and strong relationships within their communities.
Most often, programs are started by organizations that already serve homeless youth and want to expand their services. Leaders of those agencies seek help from experienced transitional living managers. "Don't try and recreate the wheel-do what you already know works," says Lisa Nally-Thompson, who coordinates runaway and homeless youth services at Project Oz in Bloomington, Illinois.
The number of details that go into opening a transitional living program can seem overwhelming, but don't despair! Based on expert advice from transitional living veterans, some of the main planning steps have been compiled here.