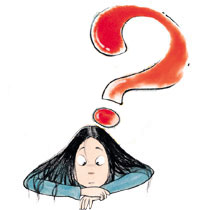 There's still a whole lot that scientists don't know about the effects of anabolic steroids on the brain. Maybe someday you'll make the next big discovery.
Until then, join me—Sara Bellum—in the other magazines in my series, as we explore how drugs affect the brain and nervous system.
For printed copies of this publication contact:
NIDA's DrugPubs Research Dissemination Center
8610 Cherry Lane, Suites 6-7
Laurel, MD 20707
1-877-NIDA-NIH
drugpubs.drugabuse.gov
Mind Over Matter is produced by the National Institute on Drug Abuse, National Institutes of Health. These materials are in the public domain and may be reproduced without permission. Citation of the source is appreciated. NIH Publication No. 03-3860. Printed 1997. Reprinted 1998, 2000. 2003.