Planting the Seeds of Home Ownership
tags: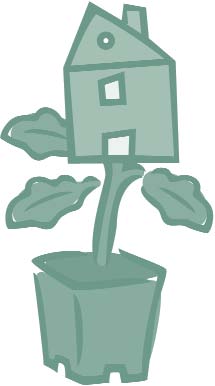 One FYSB grantee is working to make home ownership appealing to rural youth. In many rural areas it is sometimes cheaper to buy a home than to rent an apartment. Stepping Stones, a transitional living program for pregnant and parenting teens in Houlton, Maine, educates youth about the home-buying process.
Susan York, a teacher at the onsite school at Stepping Stones, says it is still possible to buy a home in Houlton for $50,000, with monthly payments below the average market rent.
"We have worked with some banks that have come in and done day seminars where they go over firsttime home buyers programs," says York. In addition, she adds, the State of Maine administers a program called Family Savings, a matching savings program where two dollars is matched to every dollar that the youth put into their savings account. The money can later be spent on a first home, future education, or a new business.
While Stepping Stones has not yet seen any youth opt to buy instead of rent, York says they hope that youth will remember what they have learned.
"We are looking at the long term," says York. "Building those foundations, planting those seeds, helping them know where to access things, and letting them know what programs are available. Some of them just can't see the possibilities at the moment."