Chief of Staff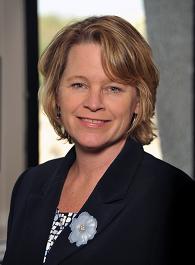 U.S. Department of Health and Human Services
Sally Howard
Chief of Staff
E-mail: COS_info@hhs.gov
Phone: 202-690-8157
Sally Howard has served as Chief of Staff for the U.S. Department of Health and Human Services since April 2011. Prior to that, Sally served as Acting General Counsel and Deputy General Counsel in the HHS Office of General Counsel. In those positions, she provided legal guidance to leadership across HHS on many issues of critical importance to the department.
Before joining HHS, Sally served as Chief Counsel to the Office of Kansas Governor Mark Parkinson and former Governor Kathleen Sebelius. During her tenure, she provided legal counsel to the Governor on a wide array of issues and policy initiatives and worked with the Kansas Attorney General and executive agencies across the state on significant litigation. She also previously served as Chief Counsel to the Kansas Department of Transportation (KDOT). In this capacity she provided legal counsel to the Secretary, worked on significant legislation for the department, and managed complex litigation.
Prior to her service in government, Sally was in private practice for 10 years where she provided legal guidance to a number of hospital clients, and handled medical malpractice, general civil, and employment litigation.
Sally received her bachelor's degree in History and English from Kansas State University in 1988 and received her law degree from the University of Kansas, School of Law in 1993.