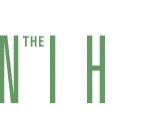 June 25, 2002
Vol. LIV, No. 13
Pilot Program Invites Hispanic Participants
NIH Educates Public
on the Science of Life
Seinfeld's 'George'
Takes on Scleroderma
IntraMall Holds Third Summer Showcase
NCRR Celebrates
40th Anniversary
---
News Briefs
---
U.S. Department of
Health and Human Services
Cordial Tone Set for New Chair
Zerhouni Welcomed, Kirschstein Lauded at 84th ACD Meeting
By Carla Garnett
Just moments after 8:30 a.m. on June 6 and a scant 2 ½ weeks after his first day on the job, new NIH director Dr. Elias Zerhouni was formally handed the gavel at the 84th meeting of the advisory committee to the director (ACD), which he now chairs as head of the agency.
M O R E . . .
'Biosocial' Approach to Public Health
Farmer Warns of Pathogen: Social Inequalities
By Rich McManus
| | |
| --- | --- |
| | Dr. Paul Farmer |

Dr. Paul Farmer embodies a number of interesting paradoxes that make him a provocative speaker and a thorn in the conscience of public medicine. Tall, clean-cut and patrician, with a rapid-fire, fact-backed speaking style — "Next slide, please" — that would certainly have served him well had he elected a career on Wall St., he is as at home in an overcrowded Siberian prison or the slums of Haiti or Lima, Peru, as he is in the halls of Brigham and Women's Hospital in Boston, where he also practices medicine as a Harvard professor. In fact, he says, the people are sometimes friendlier in impoverished rural Haiti than they are in Washington or Geneva, from which he flew in the night before giving a lecture in Masur Auditorium May 24.
M O R E . . .