Center for Substance Abuse Treatment (CSAT)
What does CSAT do?
CSAT promotes the quality and availability of community-based substance abuse treatment services for individuals and families who need them. CSAT works with States and community-based groups to improve and expand existing substance abuse treatment services under the Substance Abuse Prevention and Treatment Block Grant Program. CSAT also supports SAMHSA's free treatment referral service to link people with the community-based substance abuse services they need.
How does CSAT help people?
CSAT's initiatives and programs are based on research findings and the general consensus of experts in the addiction field that, for most individuals, treatment and recovery work best in a community-based, coordinated system of comprehensive services. Because no single treatment approach is effective for all persons, CSAT supports the nation's effort to provide multiple treatment modalities, evaluate treatment effectiveness, and use evaluation results to enhance treatment and recovery approaches.
How can I contact CSAT?
You can contact CSAT by phone at 240-276-1660 or by fax at 240-276-1670.
Who is the Director of CSAT and how is CSAT organized?
H. Westley Clark, M.D., J.D., M.P.H., CAS, FASAM (biography) is the Director of CSAT and there is an organization chart available for more information on the structure, staff and offices of CSAT.
Does CSAT have a National Advisory Council?
Yes, please see the CSAT National Advisory Council page for more information about the council and its charter.
Last updated: 1/14/2011
Connect with SAMHSA
Get connected with SAMHSA by following us through these services:
Suicide Prevention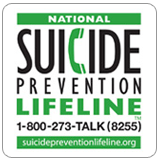 1-800-273-TALK(8255)
SuicidePreventionLifeline.org