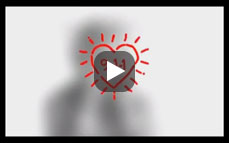 Make the Call, Don't Miss A Beat 60 second PSA
Know the Symptoms
The Make the Call. Don't Miss a Beat. campaign is a national public education campaign that aims to educate, engage, and empower women and their families to learn the seven most common symptoms of a heart attack and encourage them to call 9-1-1 as soon as those symptoms arise.
A woman suffers a heart attack every 90 seconds in the United States. Yet according to a 2009 American Heart Association survey only half of women indicated they would call 9-1-1 if they thought they were having a heart attack and few were aware of the most common heart attack symptoms.
The campaign, developed by the U.S. Department of Health and Human Services' Office on Women's Health, encourages woman to make the call to 9-1-1 immediately if they experience one or more of the heart attack symptoms listed above.